Unleashing Comfort and Style: Crafting Your Own Yoga Socks with these Free Crochet Pattern Ideas – In the fast-paced world we live in, finding moments of tranquility has become more crucial than ever. Yoga provides an avenue for relaxation and rejuvenation, and what better way to enhance your practice than with a pair of custom-made yoga socks? In this article, we'll explore the world of crochet that will guide us through creating your own yoga socks with a delightful and free crochet pattern.
1. Crochet Yoga Socks – Free Pattern By Vicki behind Off the Hook for You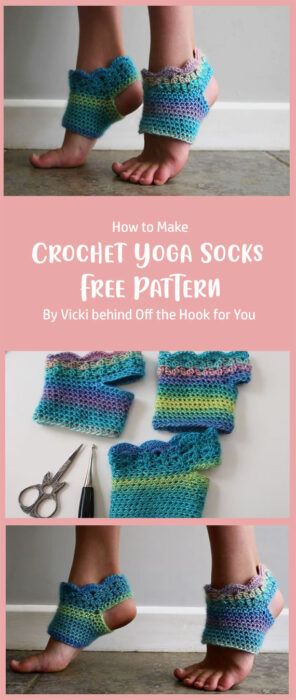 Crochet yoga socks, in particular, have gained popularity for their unique blend of functionality and style. Vicki, the creative force behind Off the Hook for You, brings a unique touch to the world of crochet with yoga sock. Pair them with different yoga outfits or get creative with ways to wear them outside yoga sessions. The handmade touch adds a unique flair to any ensemble.
2. Yoga Socks Free Crochet Pattern By secretcrochetbox. com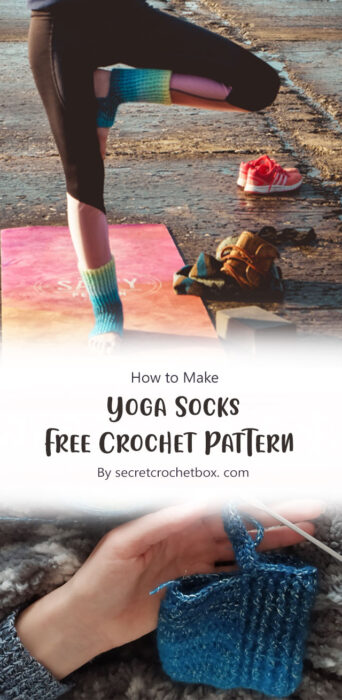 Embark on a journey of comfort and style with free crochet pattern for yoga socks exclusively available at secretcrochetbox. com. At Secret Crochet Box, they understand the importance of enhancing your yoga practice with the perfect gear. Tis easy yoga sock pattern ensures not only comfort during your practice but also adds a touch of elegance to your yoga ensemble.
3. Rainbow Stripe Yoga Socks – Free Crochet Pattern By Kylee of okiegirlblingnthings. com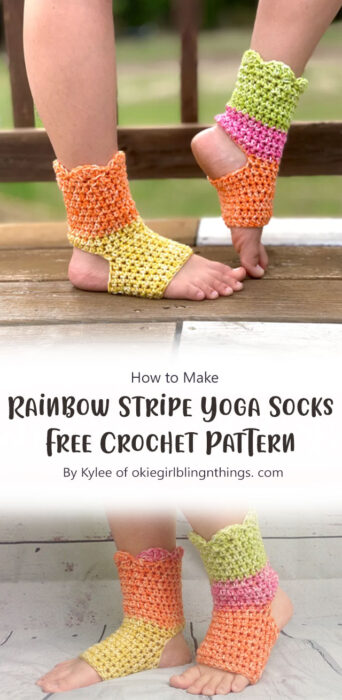 The joy of crafting something with your hands, and the sense of community that surrounds it. Rainbow Stripe Yoga Socks are not just an accessory, they are a testament to the fusion of art and functionality. Embrace the art of crafting, celebrate the joy of movement, and let Rainbow Stripe Yoga Socks be your canvas of expression.
4. Yoga Socks Free Pattern By Sue Hilger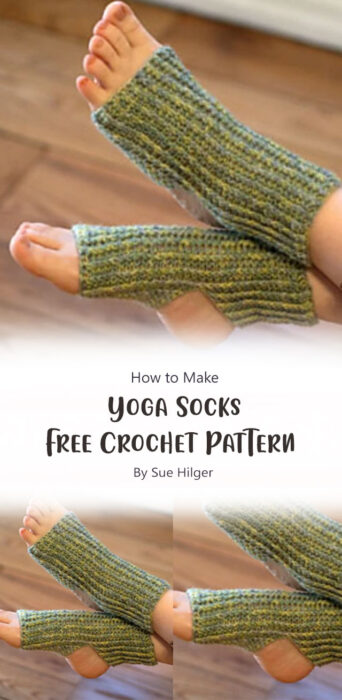 Sue Hilger's Yoga Socks Free Pattern is not merely a knitting project, it's a meticulous design aimed at providing the utmost comfort during yoga sessions. Delve into the details of the pattern, designed to offer a snug fit that enhances stability while allowing the toes the freedom to move – a crucial element for achieving balance in various yoga poses.
5. Crochet Yoga Socks By B. Hooked Crochet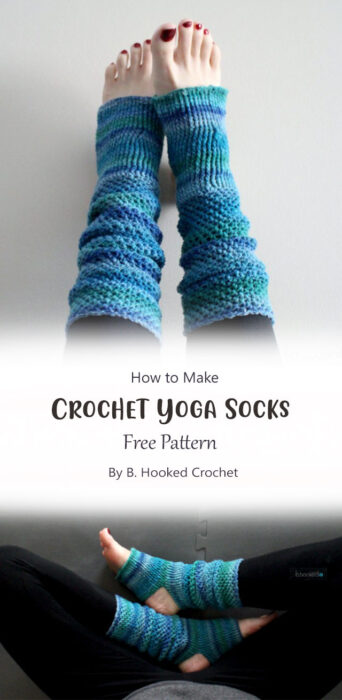 Uncover the artistry behind each pair of Crochet Yoga Socks By B. Hooked Crochet. These socks aren't just accessories, they're a testament to the skill and passion infused into every stitch. Immerse yourself in the warmth of personalized creation. Happy crocheting!