Easy Gummy Worm Free Crochet Pattern & Tutorial Ideas – Say goodbye to complicated instructions and hello to a fun-filled crochet adventure. Create vibrant gummy worm designs that captivate the eyes and bring joy to your crafting sessions. The pattern is designed to be beginner-friendly, allowing you to master the art of crochet while producing adorable gummy worm creations. Take the first step towards crochet mastery – get your Easy Gummy Worm Free Crochet Pattern & Tutorial Ideas now! Elevate your crafting experience and bring smiles with every stitch.
1. Mini Gummy Worm Free Pattern By Tobey of tobeytimecrochet. com
Let's dive into the Mini Gummy Worm Free Pattern. Tobey generously shares her creative process, allowing crochet enthusiasts to embark on a journey of crafting these charming miniatures. Ready to embark on your Mini Gummy Worm crochet adventure? Get access to Tobey's free pattern by clicking link bellow here:
2. Crochet Gummy Worms By Crochet Jewel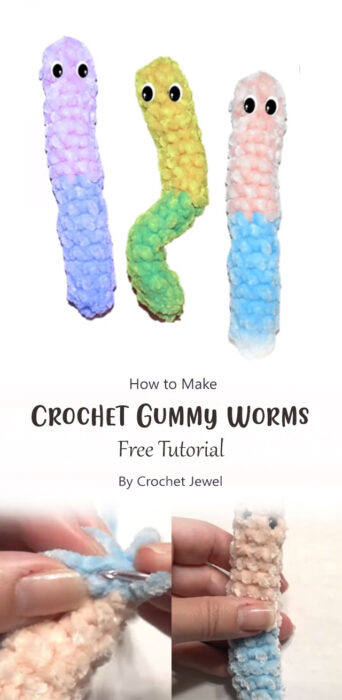 In this tutorial, we'll dive into the whimsical world of Crochet Gummy Worms by Crochet Jewel and explore the step-by-step guide to creating your very own crochet gummy worms. Let's embark on this delightful journey together.
3. How To Make Halloween Candy Gummy Worms – Crochet Tutorial By Luan Creates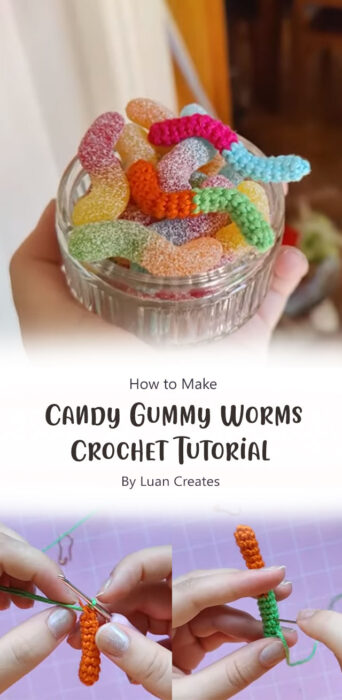 Learn the art of making Halloween candy gummy worms with this enchanting crochet tutorial by Luan Creates. Unveil the magic of crafting spooky treats with yarn and creativity. Learn how different colors can add personality and flair to your gummy worms, making them uniquely yours. Let's join for a ghoulishly good time!