Amigurumi Large Penguin Free Pattern & Tutorial Ideas – Imagine the joy of creating a large penguin Amigurumi! These delightful creatures not only serve as charming decorations but also make fantastic gifts. So, let's embark on the journey of crafting a large penguin with these free pattern. The step-by-step guide ensures you can follow along seamlessly and the personalized touch you add to your creation makes it truly special.
1. How to Crochet Pudgy Penguin By MerryMakes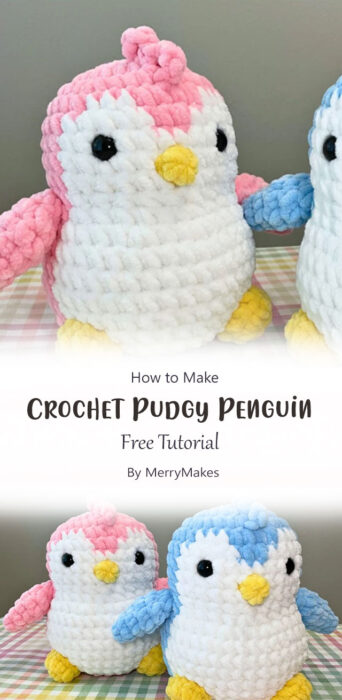 Crafting the Pudgy Penguin by MerryMakes is a delightful journey that combines creativity and skill. By following this step-by-step guide and incorporating your unique flair, you'll not only create an adorable crochet masterpiece but also cultivate a sense of accomplishment.
2. Giant Amigurumi Penguin and Fox Pattern By hobiumyarns. com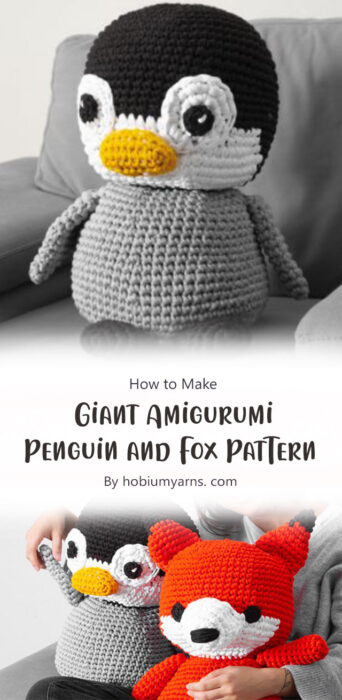 The Giant Amigurumi Penguin and Fox Pattern captures the essence of these adorable creatures with step-by-step instructions. Discover the joy of crafting with the Giant Amigurumi Penguin and Fox Pattern – a delightful expression of artistry and a testament to the enduring allure of handmade wonders.
3. Jumbo Penguin Free Crochet Pattern By Julia of littleworldofwhimsy. com
Experience the joy of crochet as you bring this charming Jumbo Penguin to life. Imagine the smiles it will bring to your loved ones or the joy it will add to your home decor. Crafted by Julia, a master of whimsical designs, this pattern goes beyond the ordinary. Don't miss the chance to add a touch of whimsy to your life. Get the Jumbo Penguin Free Crochet Pattern now and embark on a journey of creativity, joy, and connection. Craft your own masterpiece and let the magic of handmade delight you and those around you. Start crocheting today!