Stylish Wrap Top Free Crochet Pattern & Tutorial Ideas (Part 2) – In this second part of Stylish Wrap Top series, we'll diving deeper into the world of crochet fashion. If you're a crochet enthusiast looking to elevate your wardrobe with a touch of elegance and flair, you've come to the right place. In this article, we'll explore a collection of beautiful wrap top crochet patterns and provide you with detailed tutorials on how to create these stunning pieces. Get ready to infuse your style with creativity and charm as we unravel the beauty of the wrap top crochet designs.
1. Crochet a Wrap Top – Pattern & Tutorial DIY By TCDDIY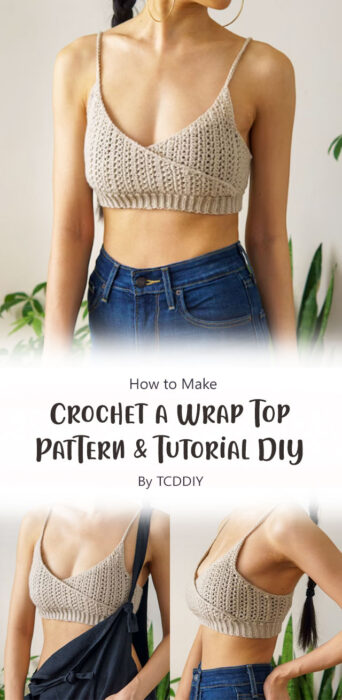 Crocheting your own clothing items is a creative and rewarding endeavor. In this tutorial, TCDDIY will guide you through the process of crafting a stylish wrap top. Whether you're a seasoned crocheter or a beginner, this step-by-step tutorial will help you create a beautiful and fashionable wrap top that's perfect for various occasions.
2. Summer Wrap Top: Free Crochet Pattern By Claire Goodale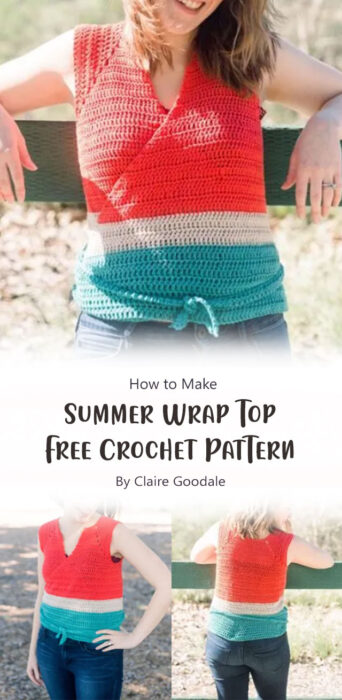 It's delightful "Summer Wrap Top" crochet pattern by the talented Claire Goodale. With the detailed instructions provided, you'll be able to create a fashionable and comfortable wrap top that's perfect for your summer wardrobe.
3. Wrap Top – Pattern & Tutorial DIY By TCDDIY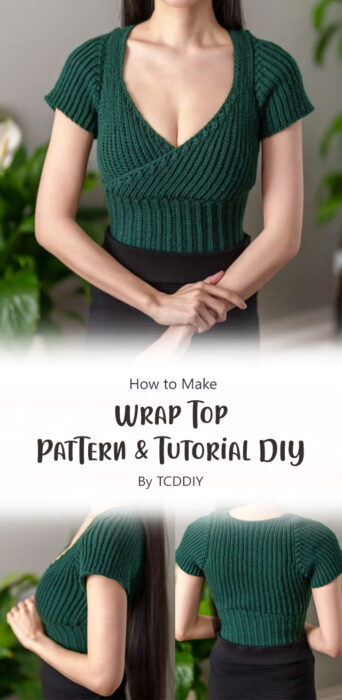 With the TCDDIY detailed tutorial, you'll embark on a fashion journey that empowers you to design and craft a wardrobe essential tailored to your style. Whether you're wearing it for a casual outing or a special event, your DIY wrap top is a testament to your creativity and sewing skills.
4. Easy Wrap Top – Crochet Tutorial By Madeleine Shirley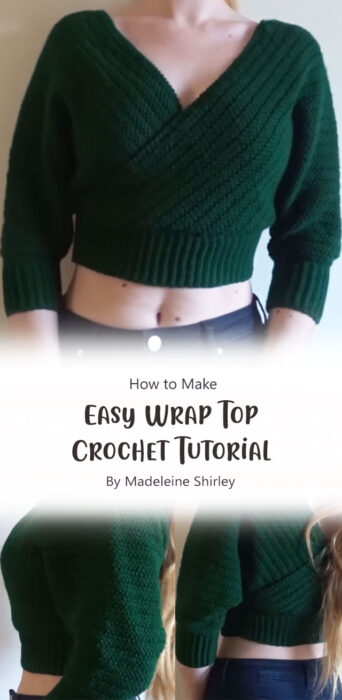 In this step-by-step guide, Madeleine Shirley will walk you through the process of creating a trendy and comfortable Easy Wrap Top. This stylish and versatile piece can be worn for various occasions and will become a staple in your wardrobe. Let's dive into the materials you'll need to get started.