Let's Make Checkered Bandana (Free Crochet Tutorial Ideas) – If you're a crochet enthusiast looking to add a stylish and versatile accessory to your collection, a checkered bandana could be just the project for you. With its timeless charm and endless possibilities, a checkered bandana can be the perfect finishing touch to your outfits. This free crochet tutorial will guide you through the step-by-step process of creating your very own checkered bandana. Get ready to unleash your creativity and master the art of crocheting!
1. Checkered Triangle Hair Scarf Tutorial For Beginners By Just Be Crafty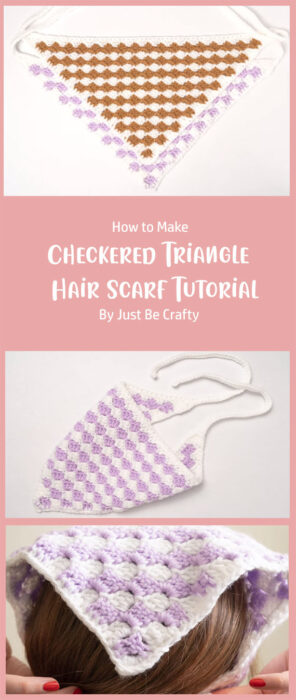 Just Be Crafty will guide you through the steps to create a stylish checkered triangle hair scarf with easy instruction. This checkered triangle hair scarf is versatile and can be worn in various ways, adding a trendy touch to your outfit. Let's get started!
2. Checkered Bandana Crochet Tutorial By melhz crochet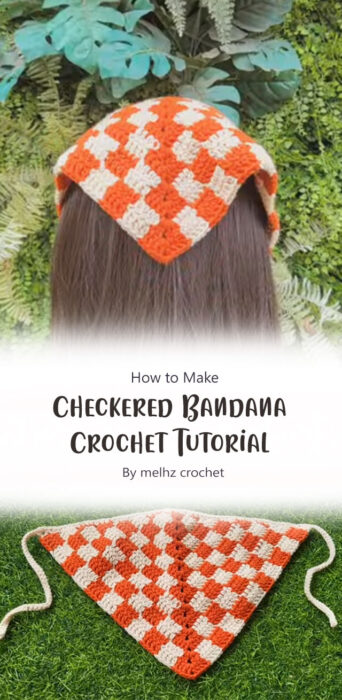 In this easy guide, melhz crochet will take you through step-by-step instructions on how to create your very own stylish checkered bandana using the art of crochet. Whether you're a seasoned crocheter or a beginner, this tutorial will help you master the technique and create a unique accessory that's sure to turn heads.
3. Checkered Bandana Crochet Tutorial By Bloodimaryart Crochet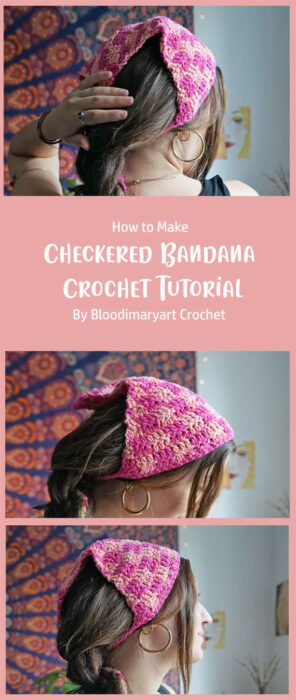 Crafting your own checkered bandana through this crochet tutorial not only allows you to express your creativity but also provides you with a stylish and unique accessory that's bound to turn heads. So, gather your materials, follow the step-by-step instructions, and enjoy the satisfaction of creating something beautiful with your own hands.