Cute Cat Paw Keychain Free Crochet Pattern and Tutorial Ideas – If you're a cat lover and a crafting enthusiast, you're in for a treat! This free pattern and tutorial will walk you through step-by-step instructions to create your very own cute cat paw keychain. Embrace the joy of crafting and let your imagination run wild as you experiment with colors and designs. So, gather your supplies, follow the pattern and tutorial, and soon you'll have a collection of charming cat paw keychains that are bound to be conversation starters wherever you go.
1. Paw Print Keychain By Crochet at Teri's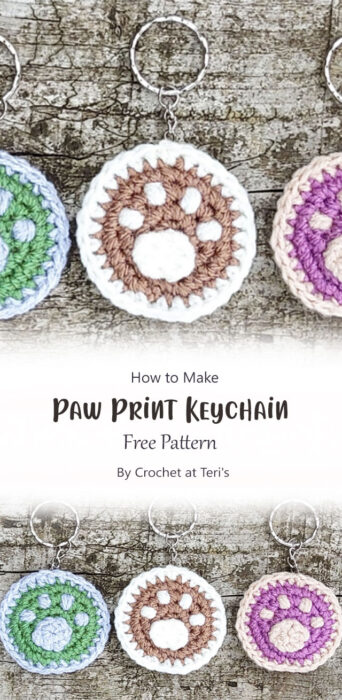 Teri's Crochet brings you a delightful and creative project – the Paw Print Keychain. Not only is it a fun and engaging project, but the end result is also an adorable accessory that can be attached to your keys, bags, or even used as a decorative element.
2. Crochet Cat Paw Keychain By elisi sevdası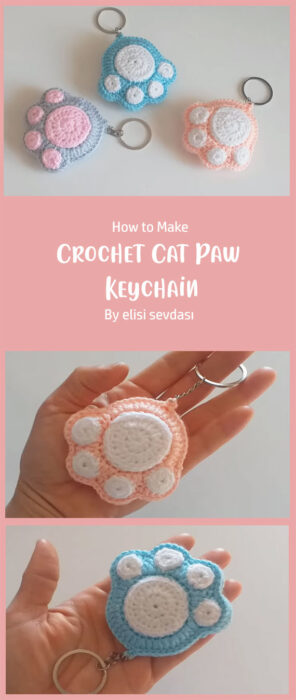 Crochet Cat Paw Keychain, brought to you by the talented hands of Elisi Sevdası. With Elisi's step-by-step guidance, you'll be crafting your very own paw-some keychain in no time. So, go ahead and choose your favorite color of yarn.
3. Crochet Cat Paw Keyring By 몽글이네코바늘 Mongleinae Crochet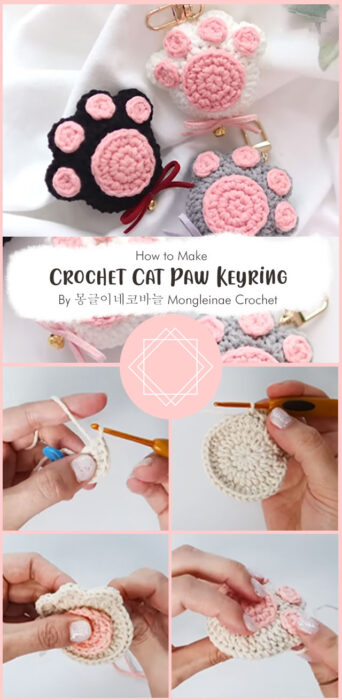 In the world of crafting, few things are as rewarding as creating a beautiful and charming piece with your own hands. The Crochet Cat Paw Keyring tutorial by 몽글이네코바늘 Mongleinae Crochet allows you to do just that. As you weave yarn and stitch by stitch bring the adorable cat paw to life, you'll not only create a keyring but a cherished keepsake brimming with memories and creativity.