Unlocking the Charm of Wine Glass Cozies: Free Crochet Pattern Ideas – Unlocking the charm of wine glass cozies opens up a world of creativity and style for any wine enthusiast. These crochet creations combine aesthetics with practicality, making them a must-have for your next wine-tasting event. Cheers to creativity and the joy of sharing a glass of wine with friends and family, all wrapped in the warmth of your handmade cozies!
1. Crochet Wine Glass Cozy By Christine Blue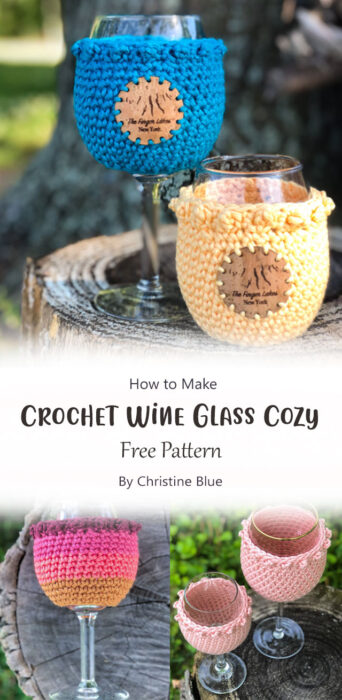 If you're a fan of both wine and crafts, we have a delightful project for you; the Crochet Wine Glass Cozy designed by the talented Christine Blue. In this article, we'll learn how to create wine glass cozy. So, pour yourself a glass of your favorite wine and let's dive into the world of crochet and creativity.
2. Wine Glass Cozy – Free Crochet Pattern By Lisa Fox
Designed by the talented Lisa Fox, this free crochet pattern offers a wonderful way to elevate your dining or special occasions. Get ready to learn how to create a cozy for your wine glasses that not only looks fantastic but also keeps your hands comfortable.
3. The Wine Hugger – Stemless Wine Glass Cozy By Sarah of sarahfaithcrafts. com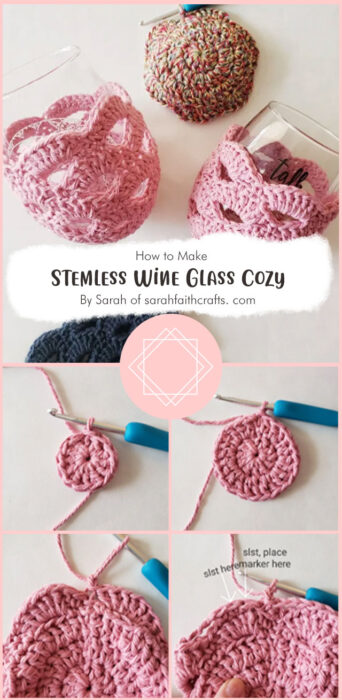 The Wine Hugger – Stemless Wine Glass Cozy by Sarah of sarahfaithcrafts.com is a charming and practical crochet pattern that allows you to create a cozy for stemless wine glasses. These cozies are not only functional but also add a touch of handmade elegance to your wine-drinking experience.
4. Crochet Pumpkin Wine Glass Cozy – Free Crochet Pattern By Christine Blue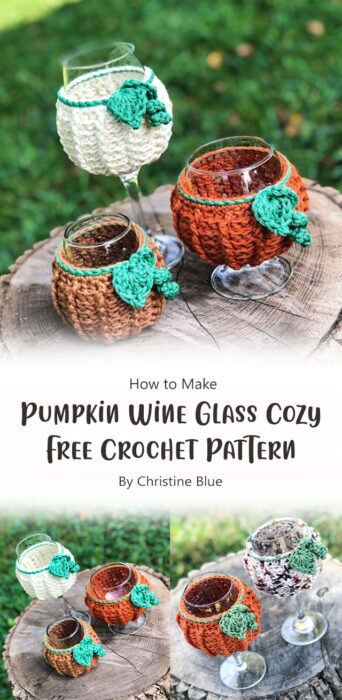 This Pumpkin Wine Glass Cozy by Christine Blue offers a delightful way to infuse your home with the warmth and charm of autumn. Craft your own pumpkin cozies and create a cozy and festive atmosphere for your fall events and entertaining. To access the full pattern with detailed instructions, please visit Christine Blue's website bellow here. Enjoy crocheting your Crochet Pumpkin Wine Glass Cozy!