Best Monster & Witch Treat Bag Free Crochet Pattern Ideas – Halloween is a time for costumes, candy, and creativity. What better way to combine these elements than by crocheting your very own monster or witch treat bag? These handmade bags not only serve as functional candy holders but also add a personal touch to your Halloween festivities. So, pick up your crochet hook and get ready to craft some enchanting and spooky creations that will delight both young and old alike.
1. Free Crochet Pattern – Hungry Monster Candy Bag By Jennifer Renaud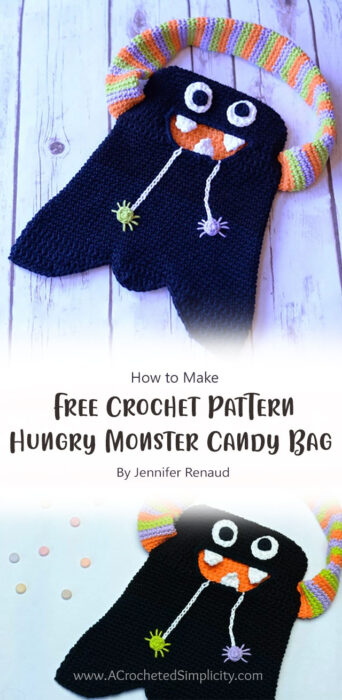 The Hungry Monster Candy Bag free crochet pattern by Jennifer Renaud offers a creative and entertaining way to showcase your crochet skills while celebrating Halloween. Craft your own monster bag and make collecting candy or dressing up for the occasion even more fun.
2. Halloween Witch Trick or Treat Bag Crochet Pattern By Sigoni of sigonimacaroni. com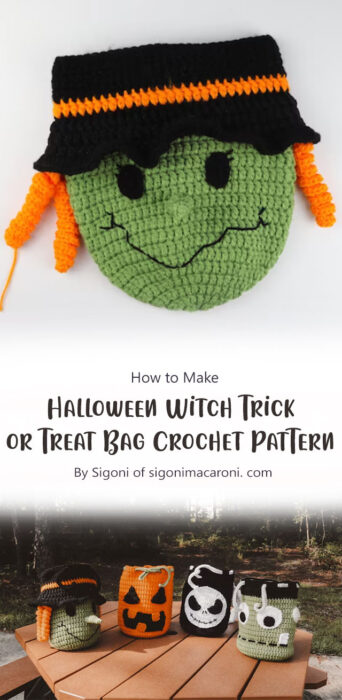 Sigoni's Witch Trick or Treat Bag crochet pattern is a must-have for Halloween enthusiasts and crafting aficionados alike. Its unique design, detailed instructions, and versatility make it a top choice for anyone looking to add a touch of magic to their celebrations. Happy crocheting and happy Halloween!