Best Wattle Stitch Washcloth Free Crochet Pattern Ideas – Crocheting is a wonderful way to unleash your creativity and produce beautiful, functional items. In this article, we'll explore the captivating and versatile Wattle Stitch Washcloth. This free crochet pattern offers endless possibilities for creating charming and practical washcloths that make great additions to your home or thoughtful gifts for loved ones. Happy crocheting!
1. The Wattle Stitch Crochet Washcloth free pattern By Debbie of MadameStitch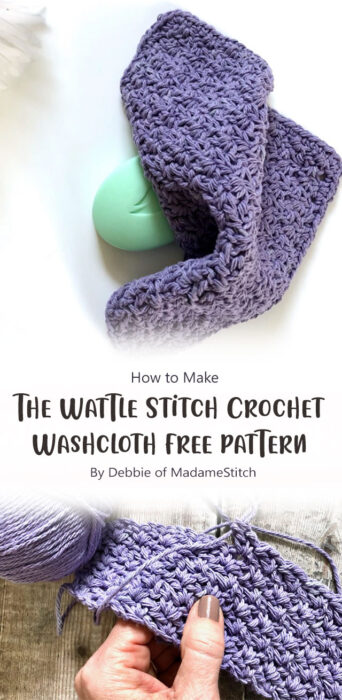 Created by the talented Debbie from MadameStitch, this free pattern invites crafters of all skill levels to create something beautiful and functional. So gather your materials, follow the step-by-step instructions, and embark on a creative journey that will result in a gorgeous washcloth you can be proud of.
2. Crochet Wattle Stitch Washcloth – Free Pattern By Grace of Stitchberry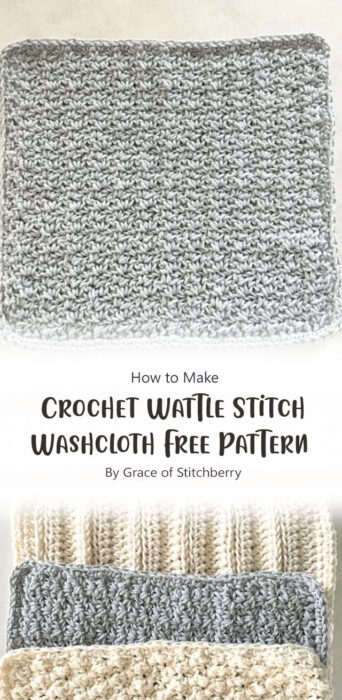 In this free pattern, we'll delve into the delightful world of crochet and explore how to create a beautiful Crochet Wattle Stitch Washcloth using the free pattern designed by the talented Grace of Stitchberry. Get the free pattern now:
3. Wattle Stitch Washcloth By Erica of 5littlemonsters. com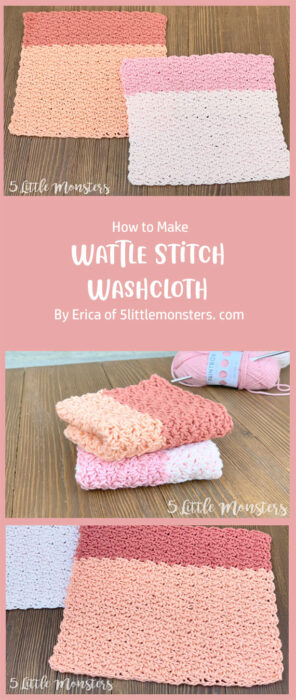 Embark on a journey into the world of Wattle Stitch Washcloth by Erica from 5littlemonsters.com, adorned with creativity and uniqueness. Erica's 5littlemonsters.com offers an array of color options, allowing you to infuse your personal style into each stitch. Hope you enjoy!