Stylish Top Puff Sleeve Free Crochet Tutorial Ideas (Part 2) – The journey to create your very own stylish top with puff sleeves through crochet is both exciting and rewarding. The fusion of timeless puff sleeves and the art of crochet opens doors to endless possibilities. Your wardrobe will never be the same again – it'll be a gallery of your crochet masterpieces. So, go ahead, create, and make your stylish top dreams a reality.
1. How to Crochet a Puff Sleeve Top – Pattern & Tutorial DIY By TCDDIY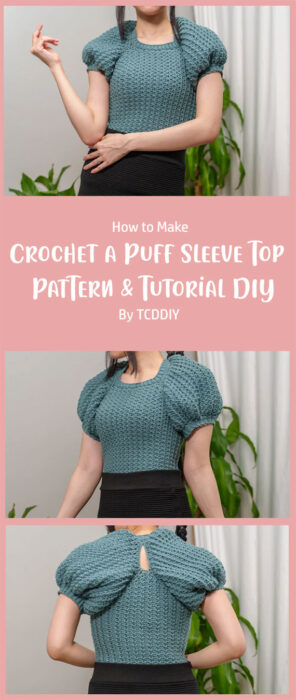 This DIY project allows you to showcase your crochet skills while adding a fashionable piece to your wardrobe. TCDDIY will guide you through the process of crocheting a puff sleeve top step by step. Experiment with colors, stitches, and sleeve lengths to create a top that's uniquely you.
2. How to Crochet a Top with Puff Sleeves By Peculiar's Crochet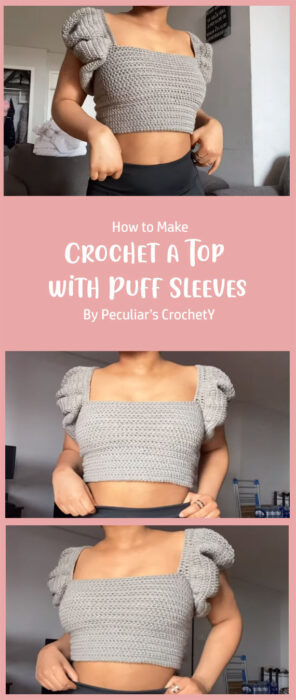 Follow the step-by-step instructions provided by Peculiar's Crochet to crochet this top with puff sleeves. You can personalize your crochet top by incorporating decorative embellishments. Get the tutorial bellow here:
3. Crochet Puff Sleeves Top By Chenda DIY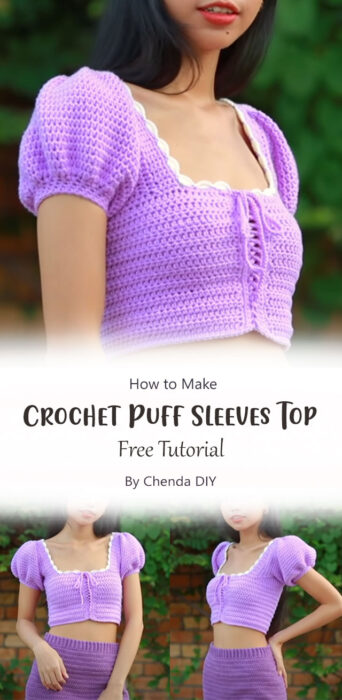 In this tutorial, Chenda will walk you through the process of creating your very own crochet puff sleeves top, with step by step. This unique piece combines vintage charm with contemporary style, showcasing your creativity and crochet skills. Wear it proudly and enjoy the compliments that come your way!
4. Crochet Mosaic Puff Sleeve Top By AC Crochets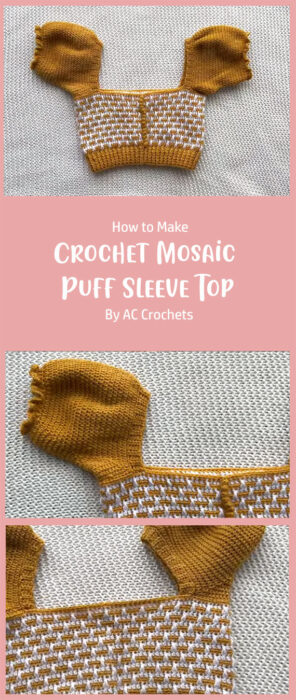 The Crochet Mosaic Puff Sleeve Top is a versatile addition to your wardrobe. Its amazing design combines mosaic crochet techniques with delicate puff sleeves, making it a statement piece suitable for various occasions. Enjoy every moment of the crocheting process and revel in the satisfaction of wearing a top that's truly one-of-a-kind.
5. Puff Sleeve Crochet Crop Top By Dearly Monica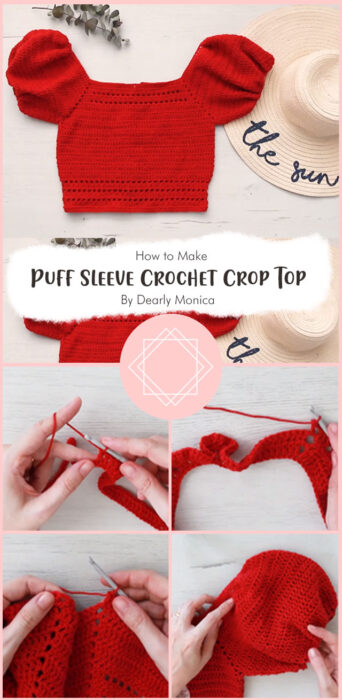 If you're ready to embark on the adventure of creating your own Puff Sleeve Crochet Crop Top, gather your materials, clear your schedule, and let your imagination run wild. Unleash your inner artist and craft a masterpiece that embodies elegance, charm, and the spirit of Dearly Monica's design. Happy crocheting!