5 Halloween Garland Free Crochet Pattern Ideas – When halloween is just around the corner, and what better way to get into the spooky spirit than by decorating your home with homemade crochet garlands? Crocheting garlands can be a fun and creative way to add a touch of Halloween charm to your living space. In this article, we'll explore five fantastic Halloween garland crochet patterns that are not only easy to make but also perfect for adding a festive atmosphere to your home.
1. Halloween Garland By myrainbowcrochet. com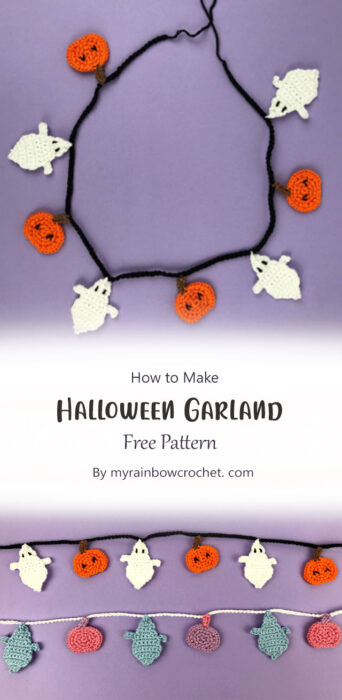 The Halloween Garland crochet pattern from myrainbowcrochet.com encapsulates the essence of Halloween in every stitch. With meticulous attention to detail and a creative flair, this pattern enables crafters of all skill levels to conjure up stunning garlands that radiate spooky charm.
2. Crochet Candy Corn Garland/Coasters By Heather Corinne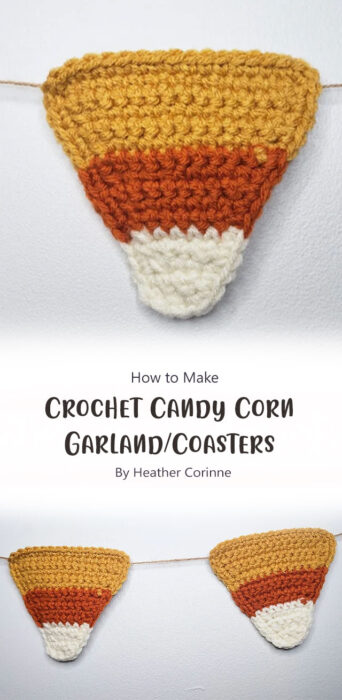 Heather Corinne's Crochet Candy Corn Garland/Coasters not only enhance your space but also allow you to craft memories with each stitch. So, gather your materials, carve out some creative time, and embrace the joy of making something that's uniquely yours.
3. Crochet Halloween Spooky Spider Garland By Olena of goldenlucycrafts. com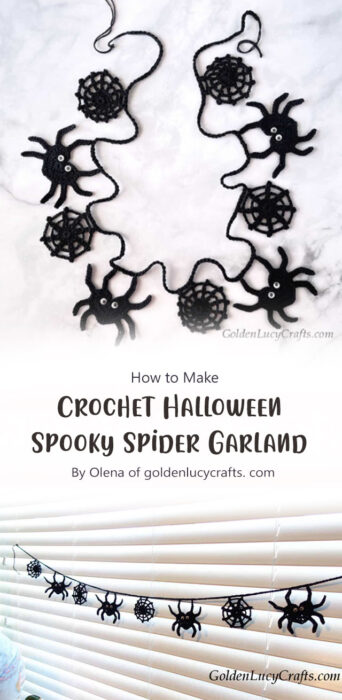 Crafting the Crochet Halloween Spooky Spider Garland not only adds a touch of eerie elegance to your space but also invites the spirit of Halloween into your home. As you follow Olena's patterns and create these charming spiders, you'll find yourself immersed in the magic of the season, surrounded by the delightful anticipation of Halloween night.
4. Candy Corn Halloween Garland – Free Crochet Pattern By SeeLoveShare
The Candy Corn Halloween Garland, a captivating creation by SeeLoveShare, is here to add a touch of handmade magic to your holiday decorations. This free crochet pattern provides an opportunity to infuse your space with Halloween spirit, all while honing your crochet skills. So, gather your yarn, hook, and enthusiasm as we embark on a journey to create a spooktacular masterpiece.
5. Little Crochet Pumpkin and Garland By Jessica of mamainastitch. com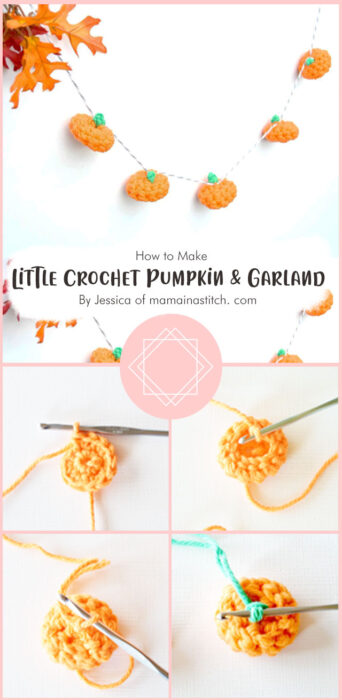 This Halloween, take your decorations to the next level with the Little Crochet Pumpkin and Garland project. Whether you're an experienced crocheter or just starting out, Jessica's free crochet pattern offers a fantastic opportunity to unleash your creativity and add a handmade touch to your home. Happy crafting, and may your Halloween be filled with joy, creativity, and a touch of spooky magic!