Turtle Keychain Free Crochet Pattern Ideas for Your Creative Projects – These charming creations not only add a touch of whimsy to your keys but also make for delightful gifts and souvenirs. In this easy guide, we'll explore turtle keychain crochet patterns. So, let's dive into the world of crochet and discover how you can craft your very own turtle keychain masterpiece.
1. Small Crochet Turtle Keychain- Free Pattern By Vicki of offthehookforyou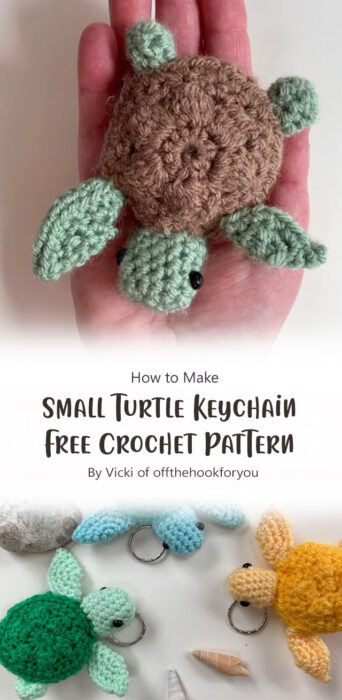 The Small Crochet Turtle Keychain is a charming crochet pattern created by Vicki of offthehookforyou. This free pattern allows you to craft a cute turtle-shaped keychain, making it not only a functional accessory for your keys but also a delightful handmade keepsake.
2. Mini Turtle Amigurumi – Crochet Keychain Tutorial By Cute Crochet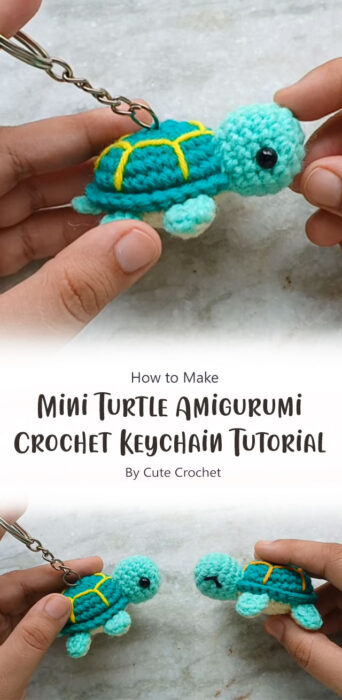 The Mini Turtle Amigurumi – Crochet Keychain Tutorial by Cute Crochet offers a delightful opportunity to explore your crochet skills while crafting a cute and functional accessory. With their guidance, you'll create adorable mini turtles that will add a touch of cuteness to your everyday life.