Macrame Gnome Free Tutorial Ideas: Crafting Whimsical Home Decor – When it comes to adding a touch of whimsy and charm to your home decor, macrame gnomes are all the rage. These delightful little creatures bring a sense of magic and playfulness to any space. In this free tutorial ideas, we'll explore the art of crafting your very own macrame gnome, allowing you to infuse your home with unique and enchanting decor.
1. DIY Gnome Christmas Santa Ornament By BOCHIKNOT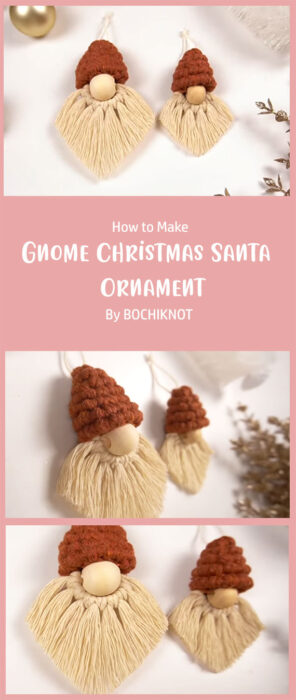 In this step-by-step tutorial, BOCHIKNOT will show you how to craft a charming and whimsical Santa gnome ornament that will add a touch of festive cheer to your Christmas tree or holiday decor. With a video tutorial to accompany this guide, crafting has never been easier. So, let's dive into the world of DIY gnomes and get creative!
2. DIY Rope Gnomes Easy Macrame Christmas Crafts By Macrame School
DIY Rope Gnomes are a delightful way to infuse your Christmas decor with handmade charm and creativity. With Macrame School's helpful video tutorial, you'll master the art of macrame while crafting whimsical gnomes that will spread holiday cheer throughout your home.
3. Macrame Christmas Gonk Gnome decoration By Mindful Crafts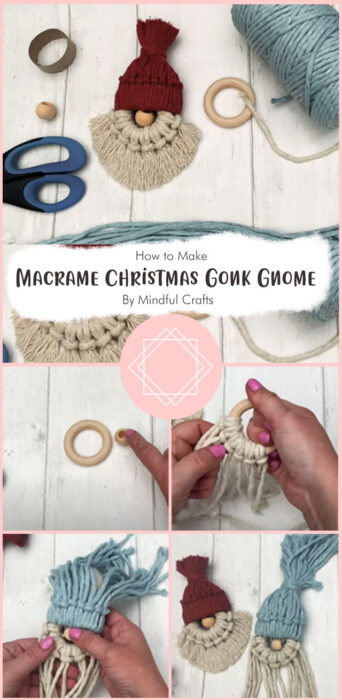 With Mindful Crafts' tutorial as your guiding star, you'll be well-equipped to create a Macrame Christmas Gonk Gnome decoration that captures the spirit of the season and showcases your crafting skills. Whether you're crafting it as a gift or as a cherished addition to your holiday decor, this charming gnome is sure to spread joy and festive cheer.
4. Easy Macrame Christmas Decorations Gnome Gonk By Mindful Crafts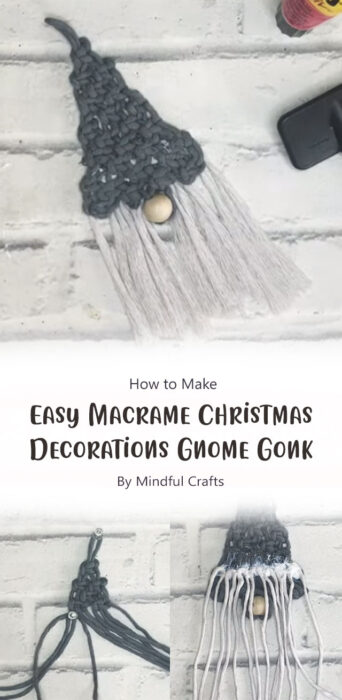 Creating Macrame Christmas Decorations, such as Gnome Gonks, is a wonderful way to add a touch of festive charm to your holiday decor. To create your own macrame gnome gonk, you can check for video tutorials by Mindful Crafts by click link bellow here:
5. DIY Macrame Gnome Tutorial By Rox Shana Macrame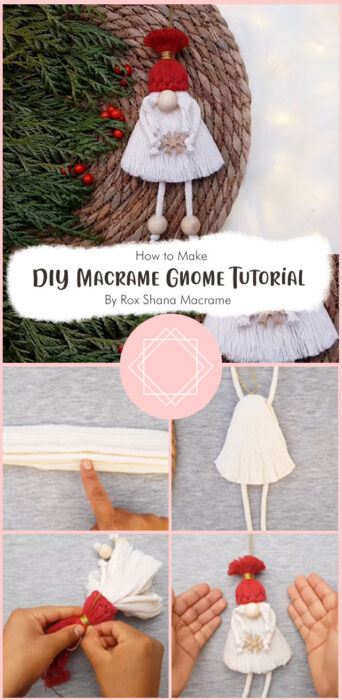 The DIY Macrame Gnome tutorial by Rox Shana Macrame offers a delightful opportunity to explore your creative side while crafting charming decor pieces. With their free video tutorial, you'll master the art of macrame and create whimsical gnomes that will add a touch of magic to your living space or make heartwarming gifts.