Wattle Stitch Handbag Free Crochet Pattern Ideas – Crocheting is a delightful and creative hobby that allows you to craft beautiful and functional items. If you're looking for your next crochet project, consider making a wattle stitch handbag. The wattle stitch is a versatile and visually appealing pattern that can be used to create stylish handbags. In this article, we'll explore some fantastic wattle stitch handbag free crochet pattern ideas to inspire your next crafting adventure.
1. Wattle Stitch Handbag Free Crochet Pattern By sunflowercottagecrochet. com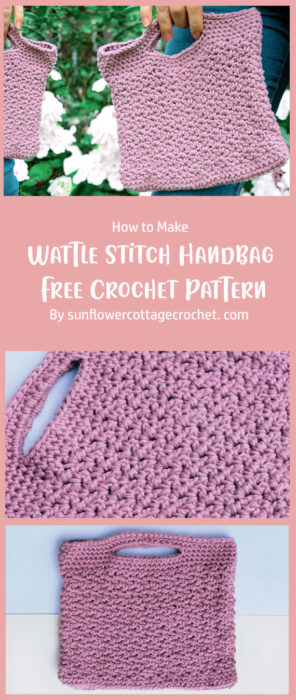 The free Wattle Stitch Handbag pattern by sunflowercottagecrochet.com offers a delightful opportunity to explore the beauty of crochet while creating an elegant and functional accessory. With their guidance, you'll craft a handbag that's not only stylish but also perfect for your everyday needs.
2. Rainbow Sprinkles Handbag – A Free Crochet Pattern By Pine Tree Crochet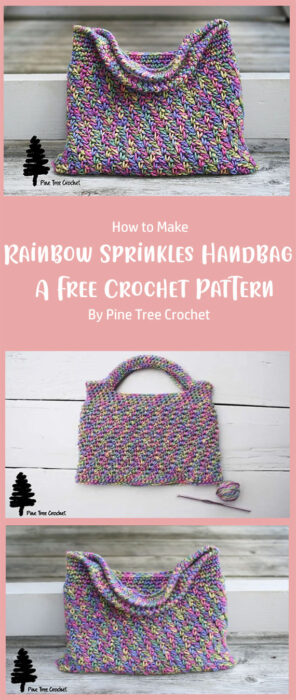 The Rainbow Sprinkles Handbag, a delightful and free crochet pattern brought to you by Pine Tree Crochet. Crafting this handbag allows you to create not just an accessory but a piece of art that reflects your unique style. So, grab your crochet hook, choose your favorite yarn, and embark on a colorful journey with the Rainbow Sprinkles Handbag. Let your creativity flow, and watch as your handbag becomes a conversation starter, a fashion statement, and a source of inspiration for fellow crocheters.