Beautiful Tulip Pot Free Amigurumi Crochet Pattern & Tutorial Ideas – Tulip pot free amigurumi crochet pattern and tutorial ideas. This is a fun and simple project that you can make in one afternoon. You can customize your tulip pot with any color you like. The tulip pot is perfect for spring and Easter. You can also use it as a party decoration or as a gift for your friends.
1. Easy Crochet Mini Tulip Pot Tutorial By Chenda DIY
This is a very easy crochet pattern for making mini tulip pots. It's a great way to use up scraps of yarn and make cute little decorations for spring or summer! You can use any colors you like, or try mixing them up for a more interesting look!
2. Crochet Tulip Flower in a Pot Amigurumi Tutorial By Danielle L Designs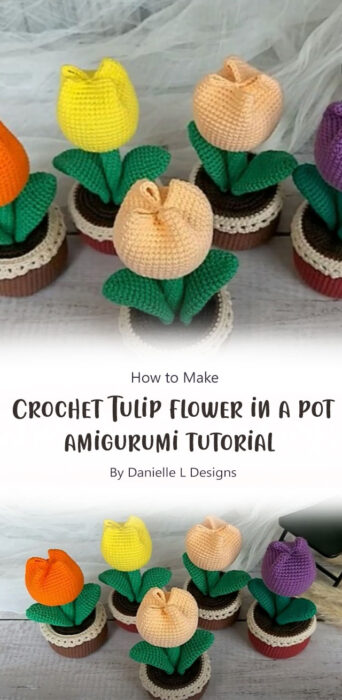 This is an easy tulip flower in pot crochet tutorial with step by step instructions. The tutorial is simple and easy to follow. You can make it as a decoration for your home or give it as a gift to your friends and family.
3. May Flowers Pen Amigurumi By furlscrochet. com
May Flowers Pen Amigurumi By furlscrochet. com is a beautiful crochet pattern. This pattern can be used as an attractive decoration or a gift. The pattern includes step by step instructions to help you make this adorable pen. You can make this flower in any color combinations (like pink, yellow, red etc) that you like to match your style or mood!
4. Crochet Tulip By Lingzhi Handmade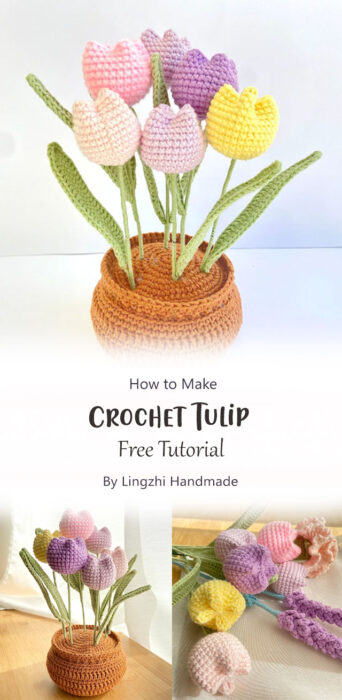 This is a tutorial on how to make crochet tulip by Lingzhi Handmade. This is an easy tutorial to make and it can be done in different colours, so you can make them according to your taste. The pattern is in 2 parts, one for the flowers and one for the pot. So enjoy your time!
Flower Tutorial
Pot Tutorial