Easy Avocado Keychain Free Crochet Pattern Ideas – This little avocado keychain is perfect for your next crochet project! The pattern is really simple and easy to follow and you can make it in any color you like. The best part about these cute little guys is that they are great for using up leftover yarn scraps too! If you have some leftover yarn lying around from other projects then you can use it to make these cute little guys!
1. How to Crochet an Avocado Keyring – Free Pattern By Sophie of sophiestitches.com
This is a free pattern of how to crochet an avocado keyring. It's a great way to use up little bits of yarn and it's so cute! Perfect as a gift for friends, family or yourself.
2. Avocado Keychain Free Crochet Pattern By Jillian Hewitt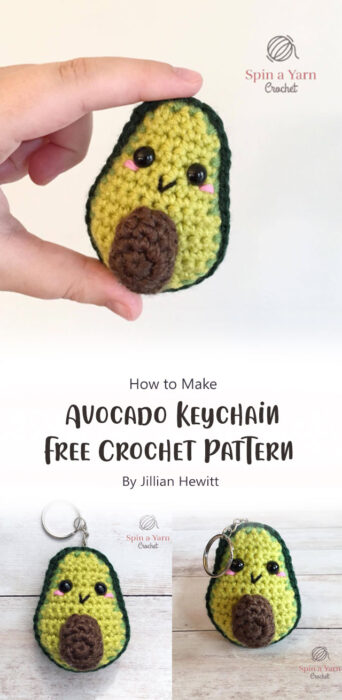 Cute avocado keychain crochet pattern that you can use as a bag charm or keychain.This is an easy pattern and perfect if you are just starting out in crochet.
3. How to crochet a Mini Avocado Keychain By Nhi Art Handmade – Lem'n Do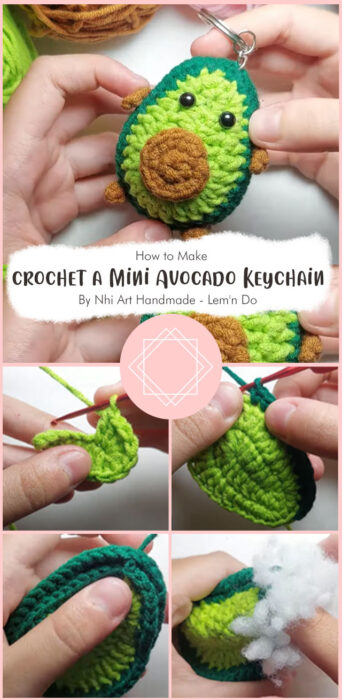 In this tutorial you will learn how to crochet the avocado mini keychain. This avocado mini keychain is super quick to make and the perfect gift for anyone who loves avocados.
4. Avocado Keychain By Creando Con Musa
It's time to upgrade our keychains! This avocado keychain is the perfect accessory for your purse, backpack or gym bag. The best part is that it's so easy to make!