Easy Towel Holder Free Crochet Pattern Ideas – Crochet enthusiasts know the joy of creating functional and beautiful items with just a hook and some yarn. One of the practical and stylish crochet projects you can undertake is making towel holders. They not only add a personal touch to your home but also serve a useful purpose. In this article, we'll explore some easy towel holder free crochet pattern ideas that you can try out. Whether you're a seasoned crocheter or just starting, there's a pattern here for you.
1. Crochet Pattern Towel Topper Free Pattern for Beginners By Tonya of Nana's Crafty Home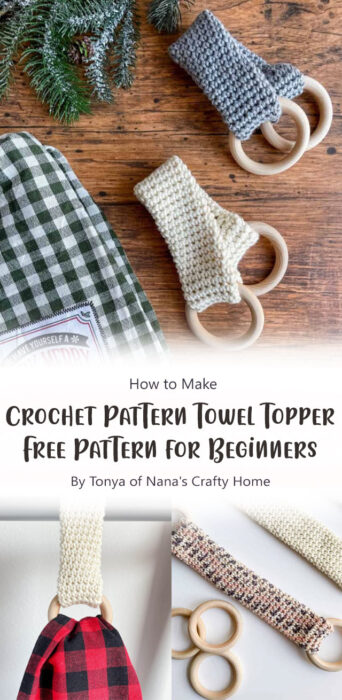 Tonya of Nana's Crafty Home brings you a delightful Crochet Pattern Towel Topper, a practical and decorative kitchen accessory. In this article, we'll explore the step-by-step process of creating this useful piece, guided by Tonya's expertise. Let's dive into the world of crochet creativity!
2. Crochet Towel Holder By yarnballin. com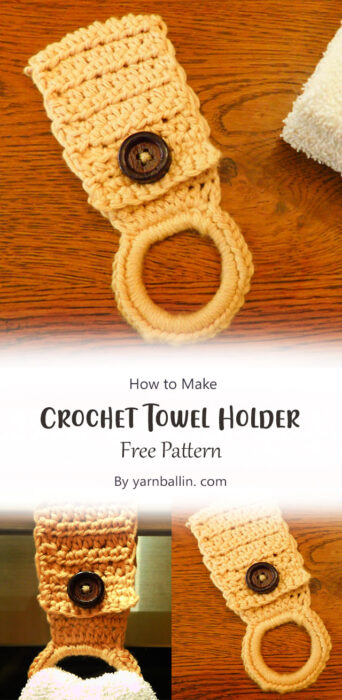 This is a step-by-step guide to creating your very own Crochet Towel Holder. With a dash of creativity and a sprinkle of yarn, you can transform a simple towel holder into a stylish and functional piece of art. So, grab your hooks, head over to their website, and let's get started.
3. Free Crochet Towel Holder Pattern By Susanna Biaye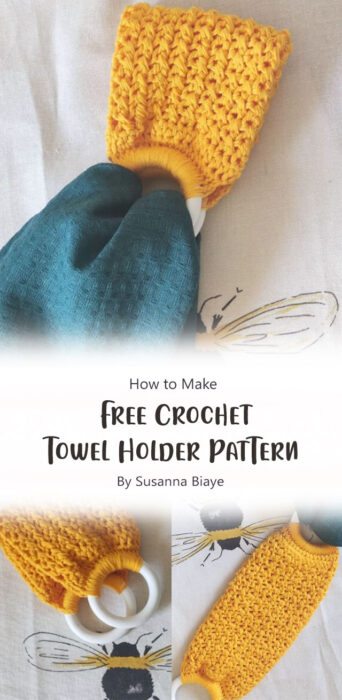 This delightful crochet pattern offers you the opportunity to create a beautiful and functional towel holder that will not only keep your kitchen towels within easy reach but also showcase your crochet skills. In this easy guide, Susanna will take you through the steps of crafting this exquisite piece, from gathering materials to finishing touches.
4. Free Crochet Towel Holder Pattern (with Video) By Crystal of Marching North
In this article, Crystal will guide you through creating your very own crochet towel holder. Not only will she provide you with a step-by-step pattern, but she will also include a helpful video tutorial to ensure your project turns out perfectly. So, grab your materials, follow the steps, and enjoy the satisfaction of creating a practical and stylish addition to your kitchen or bathroom. Happy crocheting!