Amigurumi Snoopy Free Pattern & Tutorial Ideas: Craft Your Own Adorable Snoopy – Are you a fan of both Amigurumi and the iconic character Snoopy? Well, you're in for a treat! In this amazing guide, we will explore the free patterns and tutorials to create your very own adorable Snoopy. Creating an Amigurumi Snoopy is not just a craft project, it's a delightful journey into the world of crochet and creativity. So, pick up your crochet hook, select your favorite pattern, and start crafting your very own Amigurumi Snoopy today. Happy crocheting!
1. Snoopy Free Crochet Pattern By Elisa's Crochet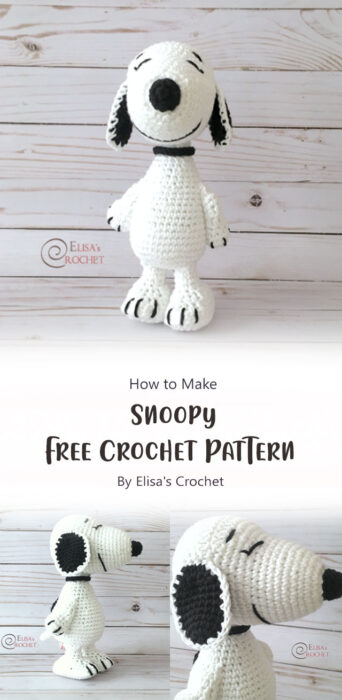 Enter the world of crochet and nostalgia with a free Snoopy Crochet Pattern by Elisa's Crochet. Learn how to create your own adorable Snoopy character, perfect for fans of this iconic beagle. Let's dive into the world of festive DIY crafting!
2. Amigurumi Snoopy Dog Tutorial By KnittingKitty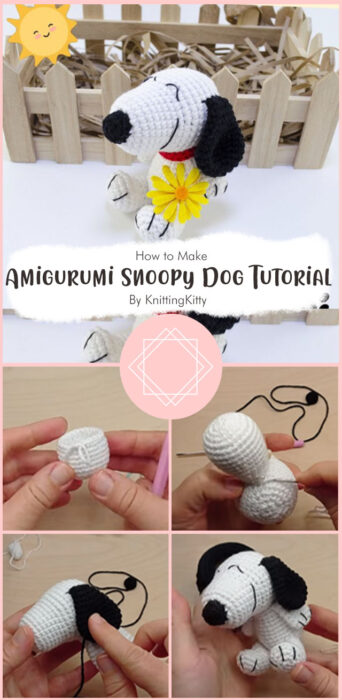 The amigurumi Snoopy dog tutorial by KnittingKitty allows you to combine your love for crochet with the nostalgia of the Peanuts comic strip. With their guidance, you'll create an adorable Snoopy character that's perfect for display or gifting to fellow Snoopy enthusiasts.
3. Snoopy Amigurumi Tutorial By CANAL CROCHET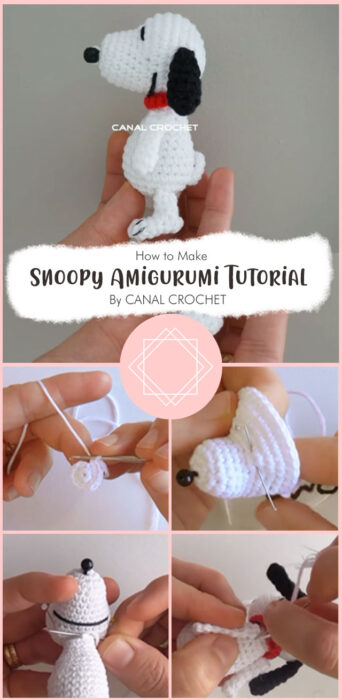 Snoopy Amigurumi Tutorial By CANAL CROCHET is a delightful journey into the world of crochet, where creativity and craftsmanship come together to bring the beloved Peanuts character, Snoopy, to life in the form of a charming amigurumi. With this easy guide, you will have all the knowledge and skills needed to bring Snoopy to life through the art of amigurumi. Enjoy the process, and may your Snoopy Amigurumi bring smiles to all who behold it. Happy crocheting!