Easy Nursing Necklace Free Crochet Pattern Ideas – Nursing necklaces, also known as breastfeeding necklaces, are specially designed accessories for nursing mothers and babies. These necklaces are created with materials that are safe for babies to touch. Creating a crocheted nursing necklace is a rewarding and enjoyable project for crafters of all levels. Not only do these necklaces serve a functional purpose during breastfeeding, but they also allow you to express your creativity and style. By following the simple patterns and guidelines provided in this free pattern ideas, you can make your very own nursing necklace that's as unique as your baby.
1. Crochet Nursing Necklace – Free Pattern By Roseanna of Moara Crochet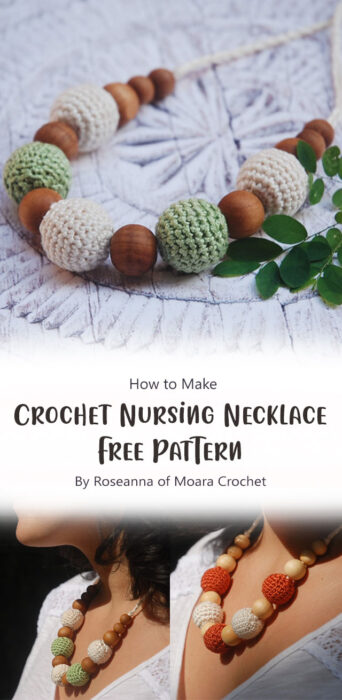 In this free pattern, we'll delve into the art of crocheting a nursing necklace with a step-by-step free pattern provided by the talented Roseanna of Moara Crochet. By following this free pattern, you can create a unique nursing necklace that suits your style and meets your baby's needs.
2. How to Crochet a Nursing Necklace Pattern with Wood Ring By christacodesign. com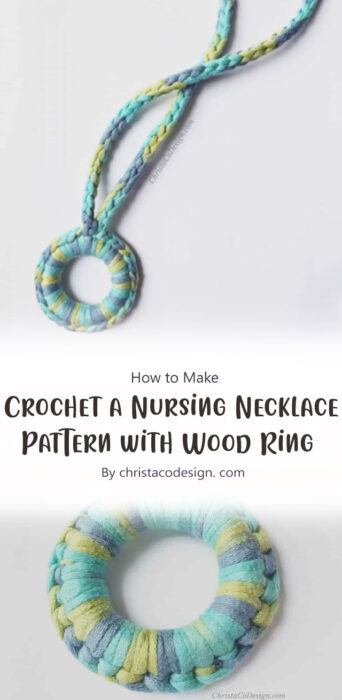 This is free pattern for crochet nursing necklace with a wood ring, bringing together style and functionality in a delightful way. Let's dive right in and explore how you can create your own unique nursing necklace.
3. Nursing Necklace Free Crochet Pattern By littlecrochetfarm. com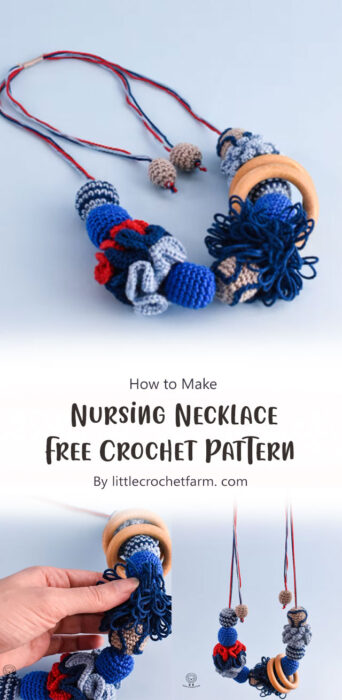 If you're someone who loves crafting and enjoys accessorizing, you're in for a treat! In this article, littlecrochetfarm.com will introduce you to the enchanting world of the Nursing Necklace Free Crochet Pattern. Get ready to delve into the art of creating a fashionable accessory that's not only visually appealing but also functional. Let's explore the steps, materials, tips, and more to help you master this delightful crochet pattern.
4. Crochet Nursing Necklace By Sarah of repeat after me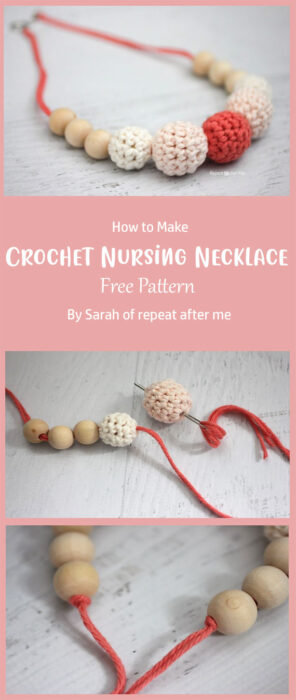 Crafting the Crochet Nursing Necklace By Sarah is a journey that fuses artistry with purpose. With its easy stitches and customizable colors, this necklace is a testament to the joy of creation. From novice crocheters to seasoned artisans, the pattern invites all to embark on a creative adventure that culminates in a functional and stylish accessory.