Lovely Table Runner Free Crochet Pattern Ideas Part 3 – This is the third part of the Lovely Table Runner Free Crochet Pattern Ideas. The first part and the second part are here and here. Table runners are great for any occasion; from birthdays, to anniversaries, to Christmas. They are also a great way to decorate your table for all those special occasions. Here are some of the best free crochet table runner patterns that you can use to make your own.
1. Thankful Crochet Table Runner Free Pattern By brianakdesigns. com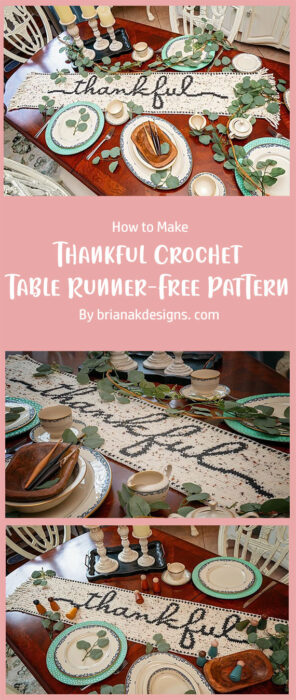 This first table runner is a Thankful Crochet Table Runner that would look perfect for thanksgiving dinners. It comes with a free pattern so you can make it yourself! If you want to learn how to crochet this pattern you can get the instructions here:
2. Simple Table Runner – Free Crochet Pattern By kristinescrochets. com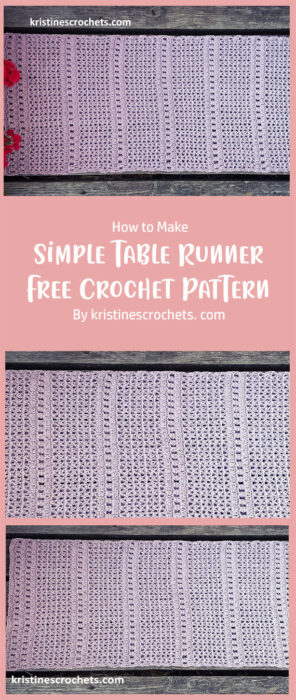 Simple Table Runner – Free Crochet Pattern By kristinescrochets. com. This simple table runner that is perfect for any decor. It has an easy to follow pattern and step by step instructions so you can make one too!
3. Boho Crochet Table Runner Pattern (Free) By madebygootie. com
This table runner will look gorgeous on your table at any event or party. You can also use it as a runner at the dinner table or even in the kitchen! It can be used in many ways and will add color wherever you use it.
4. Autumn Lane Table Runner By darlingdanadesignsmn. com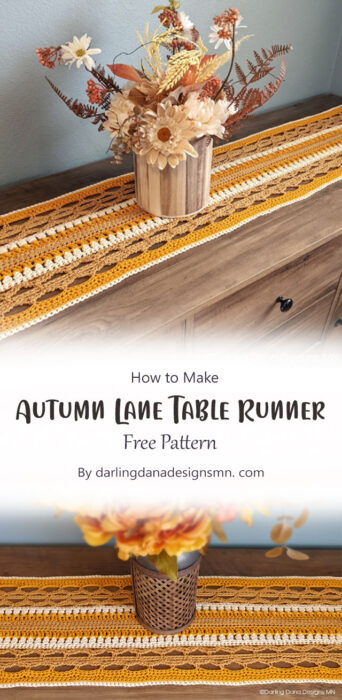 This next table runner looks great in yellow and white or cream and would be perfect for fall season! It also has an easy step by step insruction with the pattern so you will be able to make one just like it if you follow along with the directions! This is another great option if you want something simple but still pretty! You can find this pattern here:
5. Sunflower Free Crochet Table Runner Pattern By Nana's Crafty Home
The sunflower crochet table runner is the perfect way to brighten up your home decor. It is a beautiful piece of crochet that can be used for any occasion or party! This free pattern is easy to follow and it comes with step by step instructions. You will have a great time making this sunflower table runner!