Lovely Table Runner Free Crochet Pattern Ideas Part 2 – The second part of the free crochet table runner pattern is here! A table runner is a great addition to any table. It can be used to decorate the table, protect the surface of the table, and also add color and texture. This post has been a long time coming, and hope you'll enjoy it.
1. How to Crochet a Table Runner By cjdesignblog. com
Are you looking for a quick and easy project? Then look no further than this crochet table runner pattern! Table Runner By cjdesignblog. com. This project is perfect for gift giving or even just as a way to add some color to your home decor. You can easily customize this pattern by changing up the colors or adding different textures to the edges if you want something more unique.
2. Easter Table Runner By Erika Elfsberg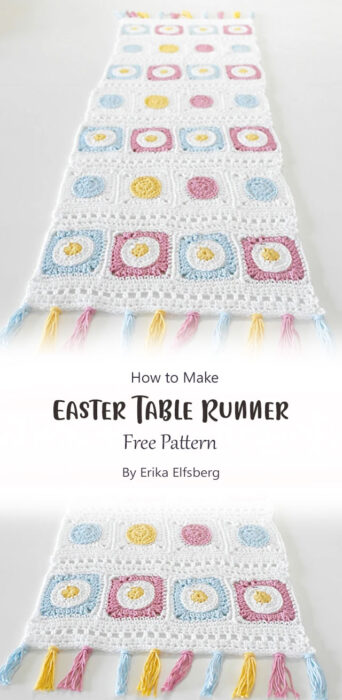 Crocheting is a fun, relaxing hobby that anyone can enjoy. This is a great crochet project with simple stitches and easy to follow instructions!
3. Secret Garden Crochet Table Runner – Free Pattern By themoulehole. com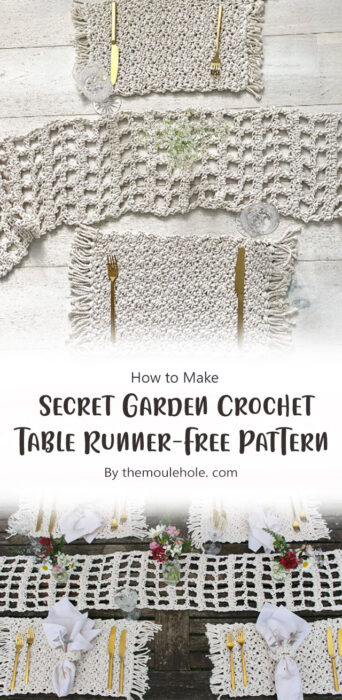 If you love to crochet, then you should try this table runner. This design is so simple and easy to make. You can use this pattern for any holiday or special occasion like birthday or wedding. The best thing about this pattern is that it is free for all of you. So let's start making it now!
4. Patriotic Table Runner Free Crochet Pattern By Ashlea of hearthookhome. com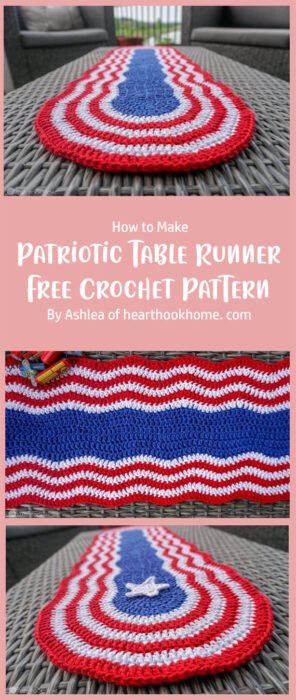 This crochet table runner pattern is a simple design that you can easily make in any color you like. Get free pattern by click link bellow here:
5. Hairpin Lace Table Runner – A Free Crochet Pattern and Tutorial By Crystalized Designs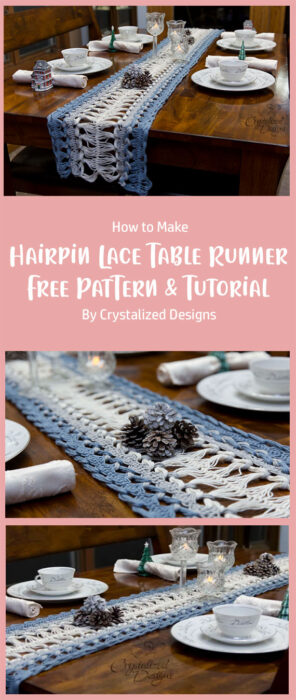 This table runner is a great idea for any special occasion or holiday dinner party. The runner can be made in any color scheme or design that you want. It makes for a great gift idea as well!