Stylish Sleeves/Shrug Free Crochet Tutorial Ideas – This is a very easy and quick project. This is a perfect accessory for summer, and you can use it as a shawl or scarf. Great addition to any wardrobe, it can be worn over dresses, or with jeans, or just about anything!
1. Fishnet Bolero Shrug – Crochet Tutorial By Lizzy – Cutie Kitty Studio
The shrug is a classic crochet pattern that can be made in any size. The shrug can be worn over your shoulders or around your neck, depending on your preference and the look you're going for.
2. Crochet Lace Sleeves Shrug Bolero By it's erin b.
This shrug is very stylish and lovely. The lace makes the shrug more elegant. The shrug is comes with step by step instruction to make it easy for everyone to follow along. Let's make one for yourself or as a gift for your loved ones!
3. Easy Crochet Shrug/Sleeves Tutorial By emma dawson
This sleeves are a very fashionable and stylish way to wear a shawl. They can be worn in many different ways and can be made in any size you want!
4. Lacey Mohair Bolero/Sleeves – Crochet Tutorial By amazingishgrace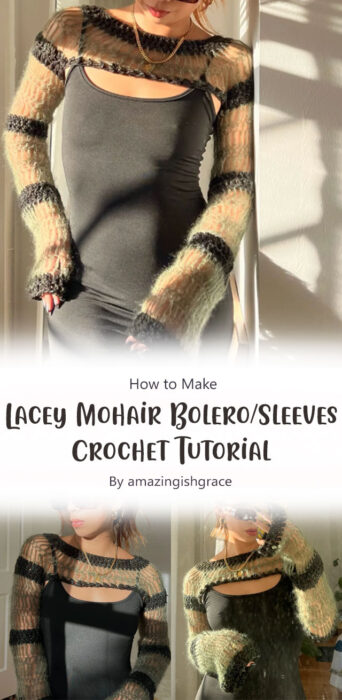 In this tutorial amazingishgrace will show you how to crochet the Lacey Mohair Bolero/Sleeves, which is a super elegant and classy garment. This bolero is perfect for every occasion!
5. Easy Fishnet Sleeves/Shrug – Crochet Tutorial By Anna Greene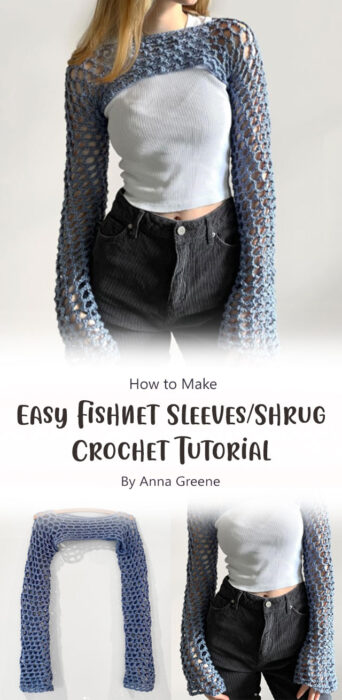 Easy fishnet sleeves/shrug by Anna Greene. This is an easy pattern to follow. If you are looking for a project that will make you feel like a fashionista, then this is the one for you!