How to Make Sunflower Fingerless Gloves: Free Crochet Pattern Idea – If you're a crochet enthusiast and love all things sunflowers, you're in for a treat! These cozy and stylish gloves are perfect for keeping your hands warm while adding a touch of natural beauty to your outfit. Whether you choose to make them for yourself or as a thoughtful handmade gift, your sunflower fingerless gloves are sure to stand out.
Sunflower Fingerless Gloves – Crochet Pattern By Melissa of craftykittycrochet. com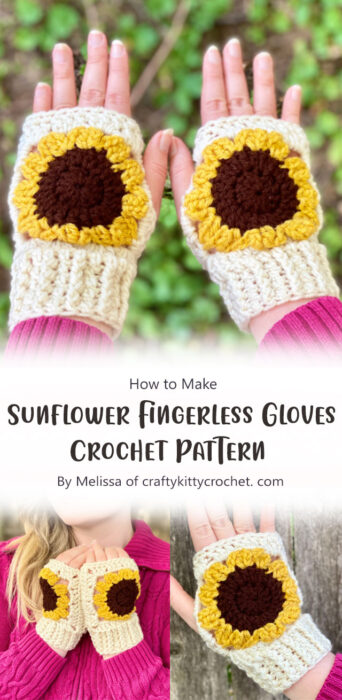 Melissa's pattern from craftykittycrochet.com provides clear instructions to create these charming gloves, and the ability to customize them allows you to express your creativity. Whether you're keeping them for yourself or gifting them to a loved one, these gloves are sure to bring joy and warmth. Enjoy your crafting journey!