Best Bomber Jacket Free Crochet Pattern & Tutorial Ideas – In the world of fashion and DIY crafts, crochet enthusiasts are always on the lookout for exciting and trendy projects. Bomber jackets have made a strong comeback, and what's even more exciting is that you can create your very own Bomber Jacket using crochet! In this article, we will explore some fantastic Bomber Jacket free crochet pattern and tutorial ideas to help you embrace this stylish trend.
1. How to Crochet a Bomber Jacket – Pattern & Tutorial DIY By TCDDIY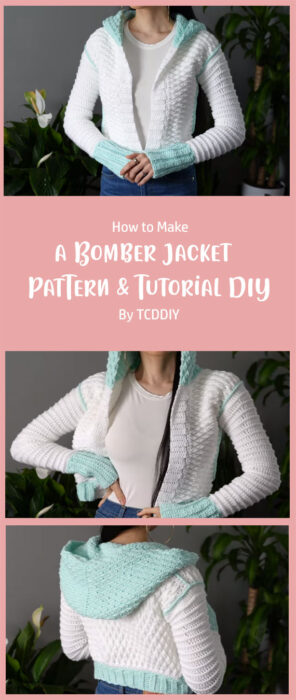 If you're looking to add a touch of creativity and personal style to your wardrobe, crafting your very own crochet bomber jacket can be an exciting endeavor. TCDDIY will guide you through the process with this tutorial on how to crochet a bomber jacket. Not only will you learn to create a stylish piece of clothing, but you'll also enjoy the satisfaction of wearing your unique, handmade creation.
2. Crochet Bomber Jacket By bluestarcrochet. com
The crochet bomber jacket by BlueStarCrochet.com is more than just an outerwear piece, it's a testament to your unique style. With this free crochet pattern, you can now create your very own stylish jacket, showcasing your unique fashion sense and crafting skills.
3. Crochet Bomber Jacket – Pattern & Tutorial By TCDDIY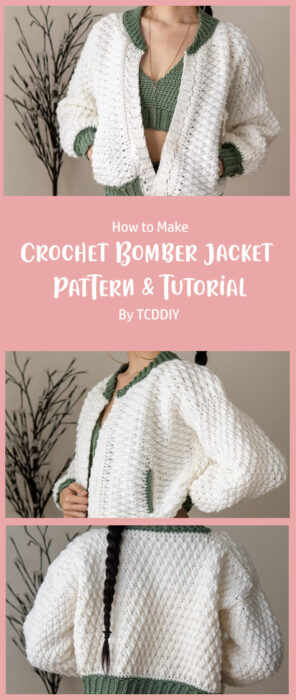 TCDDIY's pattern and tutorial offer an excellent starting point for all crocheters. With their guidance, you can create a beautiful, handcrafted jacket that reflects your unique style and personality. So, pick up your crochet hook, choose your favorite yarn, and embark on the journey of creating a stunning crochet bomber jacket. You'll not only stay warm but also turn heads with your one-of-a-kind fashion statement. Happy crocheting!