DIY Macrame Turtle & Turtle keychain: Free Tutorial Ideas – Are you searching for a creative and enjoyable DIY project to undertake? Look no further, as we've got an exciting ideas of DIY Macrame Turtle and Turtle Keychain tutorial that will not only spark your creativity but also serve as a unique addition to your collection. Macrame art is a timeless craft that has been cherished for generations, and by following our step-by-step guide, you'll soon master the art of creating your very own macrame turtle and turtle keychain.
1. How To Make a Macrame Turtle Step by Step By Macrame School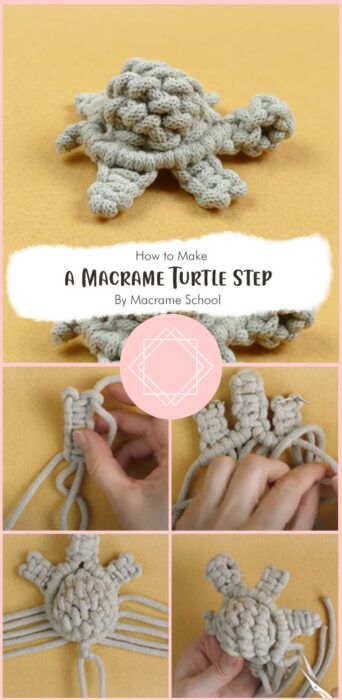 Making a Macrame Turtle is not only an enjoyable craft but also a fantastic way to add a touch of nature-inspired decor to your space. In this step-by-step guide, Macrame School will walk you through the process of creating a stunning Macrame Turtle, making it a breeze for beginners and seasoned crafters alike. So, gather your supplies, find a comfortable spot, and let's dive into the world of Macrame!
2. DIY Handmade Macrame Turtle keychain By Macrame Adventure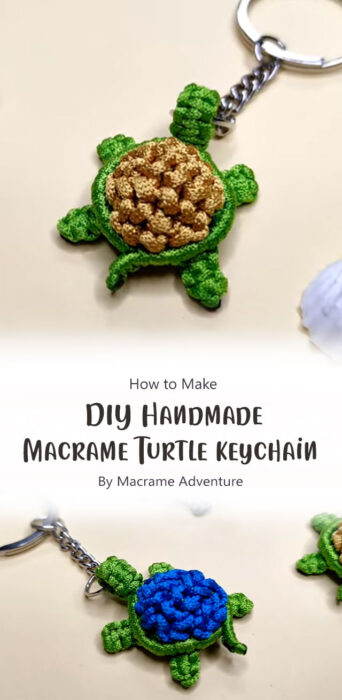 In this step-by-step guide, "Macrame Adventure" will show you how to create a beautiful DIY Handmade Macrame Turtle Keychain. Get ready to embark on a crafting adventure with Macrame Adventure and turn your ideas into a unique and personalized accessory.
3. Macrame Turtle Keychain By Fê Barreiros Macramê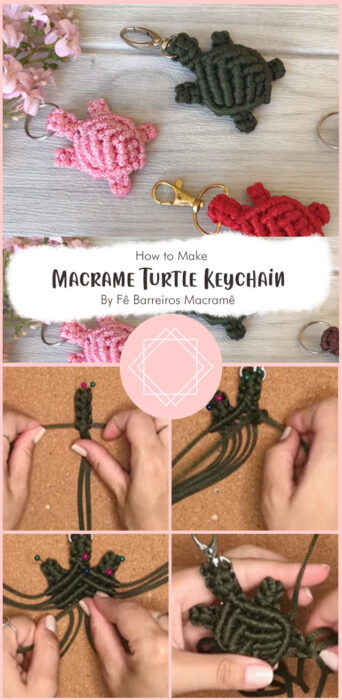 This tutorial provides a step-by-step guide on how to create a delightful Macrame Turtle Keychain, a charming and creative craft project. Whether you're a seasoned macrame enthusiast or a complete beginner, this tutorial will guide you through the process with clarity and enthusiasm.
4. Macrame Turtle Tutorial By Macrame Art Tutorial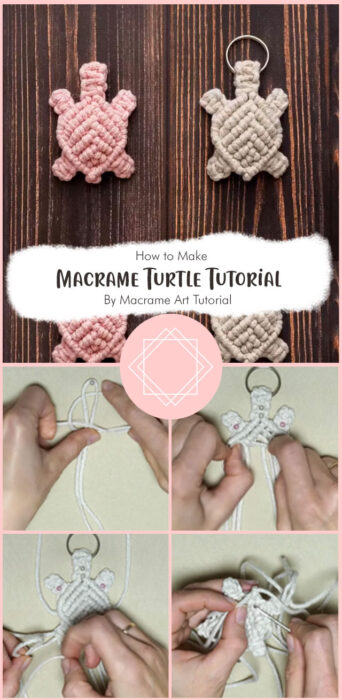 Macrame art is a timeless craft that allows you to create beautiful pieces using knots and cords. In this tutorial, "Macrame Art Tutorial" will guide you through the process of making a stunning macrame turtle. Whether you're a beginner or an experienced crafter, this project is a fantastic way to explore your creativity. We hope this guide has inspired you to begin your Macrame Adventure and create something truly special. Happy crafting!