Beautiful Sunflower Embroidery Tutorial Free Ideas – Here is a beautiful Sunflower embroidery tutorial that will certainly brighten up your days. With a few basic supplies and a little time, anyone can create this beautiful bright sunflower.
1. Sunflower Easy Tutorial – Embroidery By Afeei
This is an easy embroidery tutorial which will show you how to make a beautiful sunflower. This embroidery project is good for beginners stitchers. It will give your embroidery a lovely texture.
2. Girl with Sunflower Embroidery Pattern (Free) By Super Creative Embroidery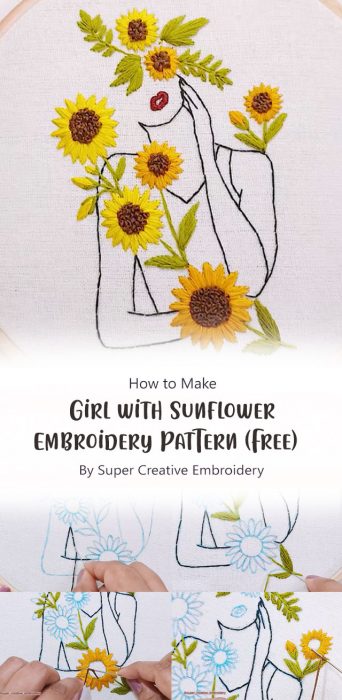 This simple but stunning embroidery pattern will make an adorable addition to your home decor. It would also make a nice gift.
3. Sunflower Embroidery For Beginners By Let's Explore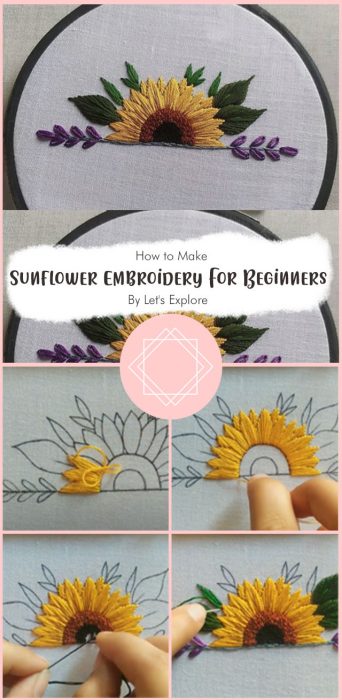 The Sunflower Embroidery for Beginners is a step-by-step guide that takes you through all of the basic embroidery techniques that will transform your idea into a beautiful and unique sunflower embroidery pattern.
4. Sunflower Embroidery,Classical Hand Embroidery By Different Ideas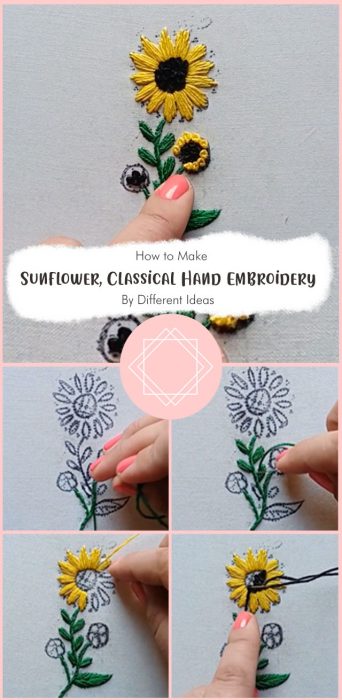 Sunflower embroidery designs, classical embroidery works will give you a unique and wonderful experience.
5. Embroidered Hat: Sunflower By River Birch Threads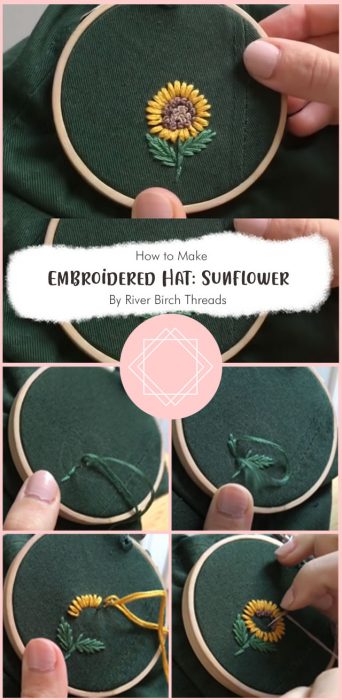 This tutorial shows how to make a traditional Sunflower embroidered hat using the River Birch Threads embroidery designs.