5 Embroidery Dandelion Free Pattern Tutorial – If you've ever longed to create your own embroidery dandelions, then look no further! This free embroidery pattern is brought to you courtesy of 5 Easy Embroidery. These instructions will show you how to create your own lovely dandelion embroidery.
1. How To Stitch Dandelions – A Step By Step Tutorial By Heidi Sternberg
The How To Stitch Dandelions pattern contains all of the stitches and steps needed to create this beautiful design. This pattern is perfect for those who are new to embroidery or those who love cross stitch or applique as ideal ways to create beautiful pieces of art.
2. Create Your Own Dandelion Hand Embroidery Project By Peacock & Fig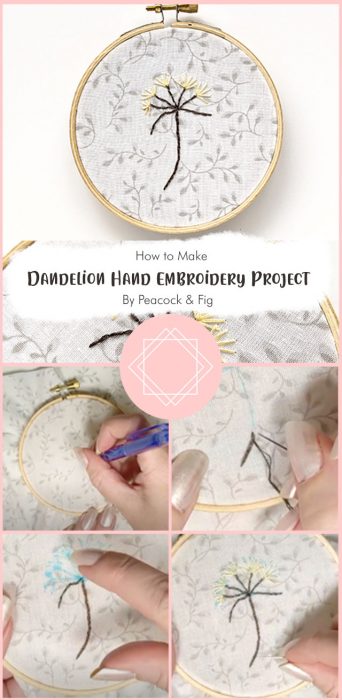 Create your own dandelion hand embroidery project with this beautiful pattern by Peacock & Fig.
3. Easy Handembroidered Dandelion By cutelittledevil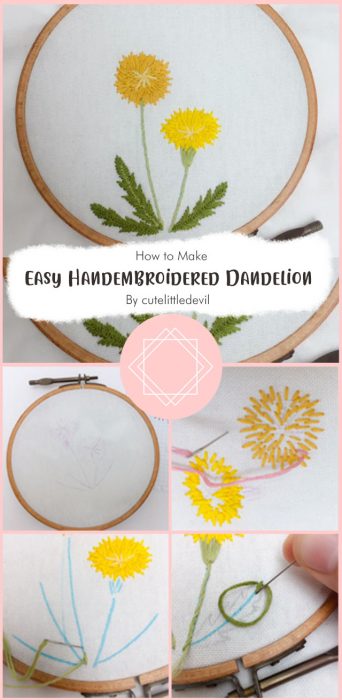 Looking for a serious embroidery project that will require the entire collection of your DMC threads? Then this beautiful project is for you.
4. Dandelion Hand Embroidery | Playing with French knots and Stem Stitch | Amateur Embroidery By Rosemarrie Crafts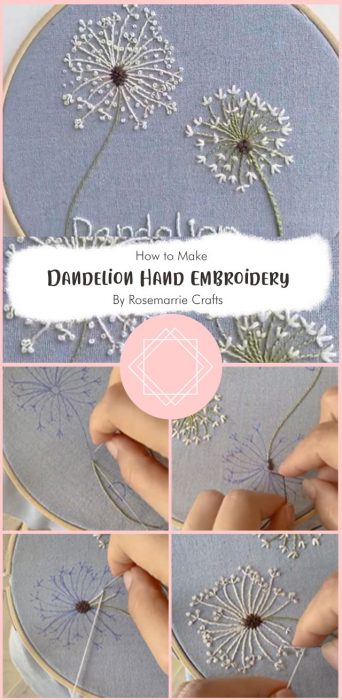 This embroidery project may just be the prettiest you have seen in a while. The Dandelion Work Embroidery is a beautiful stitch that you will complete under a few easy steps.
5. Hand Embroidery: Dandelion By Gingers Leaves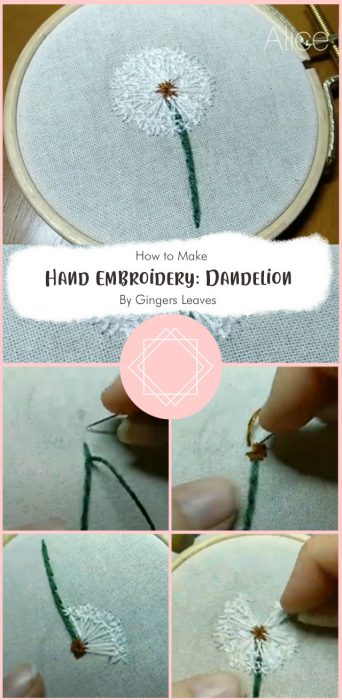 This listing is for embroidery design originally hand-stitched by Ginger's Leaves.