Easy Skull Garland Free Crochet Pattern Ideas – This is a very easy to follow pattern ideas. You can make it in any color you want! It's not only perfect for Halloween but also great for Dia De Los Muertos (Day of the Dead). The skull is also known as calavera.
1. Sugar Skull Garland By Brenda K. B. Anderson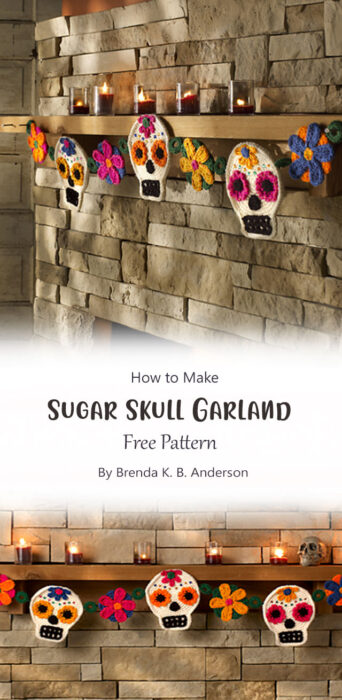 If you want to create something that's both cute and creepy, try making this sugar skull garland. It's easy enough for beginners and looks great hanging from your front door or decorating your room.
2. Candy Skull Garland Crochet Pattern By Michelle of Mooeyandfriends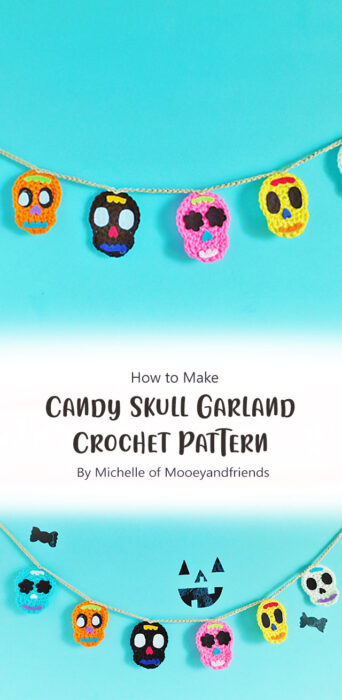 Candy skull garland by Michelle of Mooeyandfriends. Love how easy it is to make. You can hang it on your door as a Halloween decoration. So, let's get started with this free pattern!
3. Halloween Skull Garland – Free Pattern & Beginner Guide By See Love Share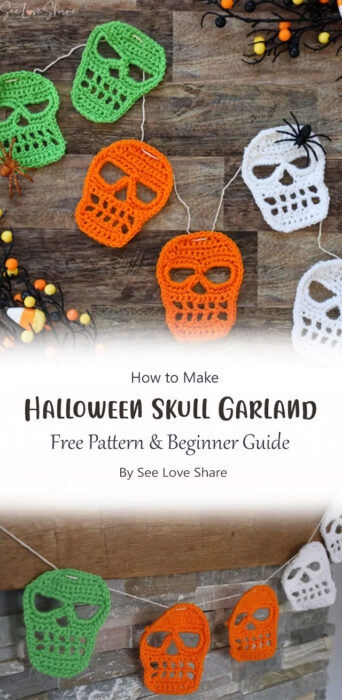 It is a Halloween skull garland. This is a perfect decoration for Halloween party, or as a decoration for your house. You can also use it as a gift for your friends and family members.