7 Stylish Ruffle Sleeve Top Free Crochet Pattern Ideas – Today, we have a collection of 7 Stylish Ruffle Sleeve Top Free Crochet Pattern Ideas for you. All the patterns in this collection are so pretty and unique. Really sure you will love to make them. You can find different styles and colors in this collection. Here is the free crochet pattern ideas:
1. Vivi Ruffle Sleeve Top By ilikecrochet. com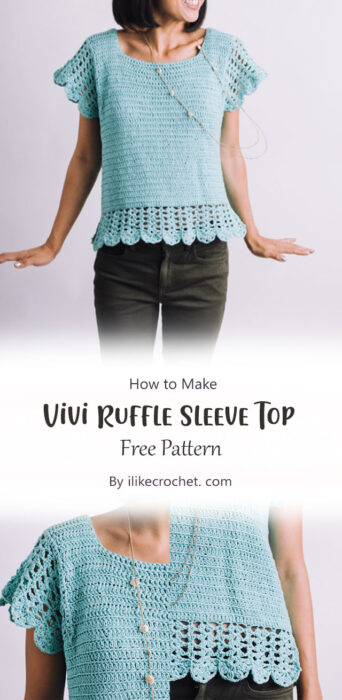 The first pattern is this very simple one, with a wide neckline and short sleeves. The designs are perfect for any day of spring or summer day, so you can make it in several colors. You can find it here:
2. Ruffle Sleeve Crochet Top for Women – Free Pattern By craft-her. com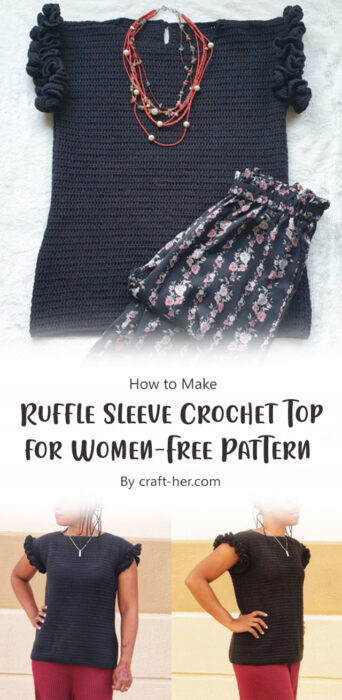 This next pattern is also a simple one, but with a different type of neckline. Very easy and very cute to make. So let's make it and enjoy the comfort of summer season with this top.
3. Crochet Ruffle Tank Top – Free Crochet Pattern By Grace of Stitchberry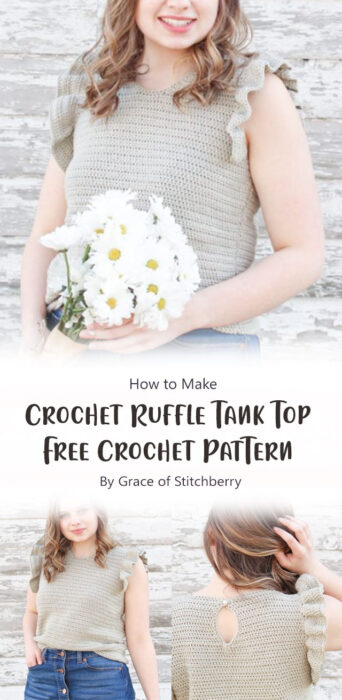 The ruffle tank top is a classic and timeless style that can be worn all year long. It's the perfect layering piece, but also cute enough to wear on its own in warmer months. The crochet ruffle tank top is a free pattern from Grace of Stitchberry!
4. Ruffle Top Crochet Pattern By Breann of hookedonhomemadehappiness. com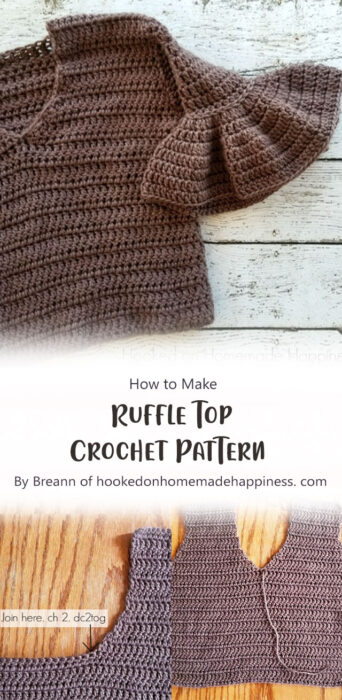 Love this top so much! It's also a simple pattern to follow and easy to adjust. If you're looking for a quick crochet pattern that will work up quickly, this is the one!
5. Harlequin Ruffles Top By DROPS Design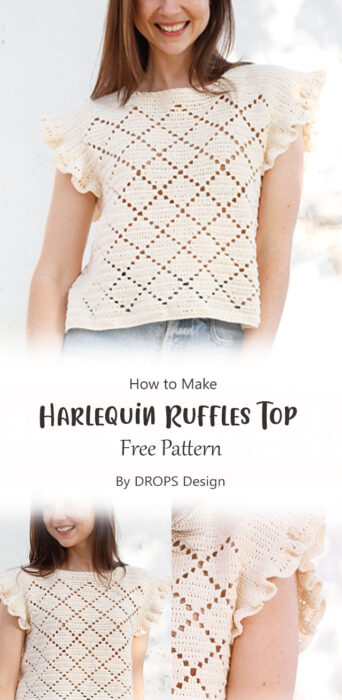 This is a free crochet top pattern. This one is really pretty, really love the ruffles. I hope you will too! Hope that you have fun making this crochet ruffle top.
6. Ruffle Strap Tank Top – Free Crochet Pattern + Video Tutorial By Grace of forthefrills. com
A simple design that is perfect for beginners. This top is very easy to crochet and the ruffles add a fun texture. The best part about this tank top is that it can be made in any size or color you want. This makes it so versatile, so you can easily make one for every member of your family!
7. Lily Ruffle Sleeve Crochet Top – Free Pattern By Sarah of nedandmimi. com
The Lily Ruffle Sleeve Crochet Top is a free crochet pattern that you can use to make yourself or as a gift for your friends and family. This cute top has ruffles that go all the way around the sleeves. It is made using an easy to follow pattern with lots of pictures so you can make it without any problems.