5 Spring Sweaters Free Crochet Pattern Ideas – Spring is here, and what better way to celebrate than with a cute sweater? These crochet patterns for spring sweaters are perfect for all levels. They're all easy enough that you can whip them up in your free time, and they're stylish enough that you'll want to wear them again and again.
1. Spring Lace Crochet Sweater – Honeysuckle Sweater By Ashlie of brindlebabe. com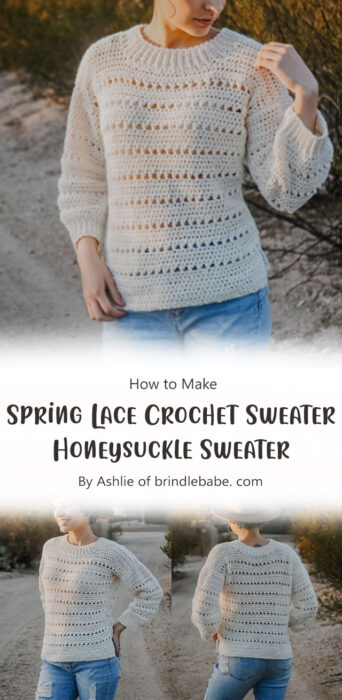 This is a beautiful spring lace crochet sweater pattern. The instructions are very clear and easy to understand. You can choose any color of yarn that you like.
2. Spring Sweater Crochet Pattern By Janne Kleivset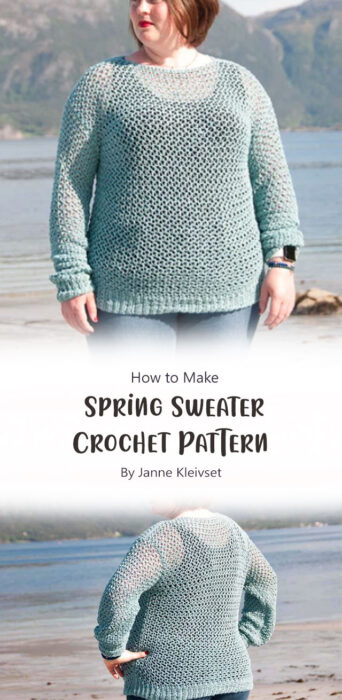 The simple cardigan crochet pattern is a classic design that you can wear with jeans or dressy pants. This pattern would be ideal for a beginner crocheter who wants to learn how to crochet sweaters.
3. Spring Mesh Sweater By Carrie M Chambers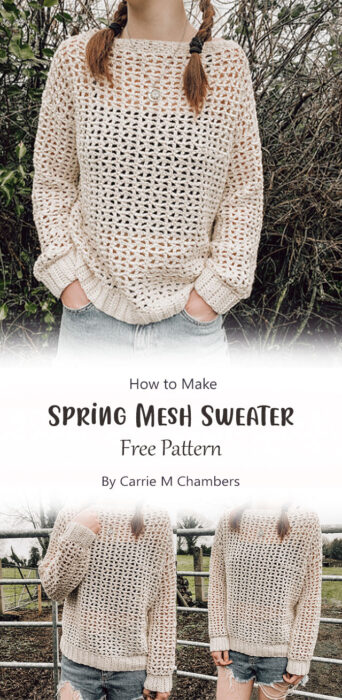 Spring mesh sweater is a free crochet pattern by Carrie M Chambers. Grab your yarn and hook and follow the instructions to make your own mesh sweater.
4. Free Knitting Pattern – Rustic Spring Sweater By Michelle of thesnugglery. net
Rustic spring sweater by Michelle is free crochet pattern. The best part is that these projects are simple enough for anyone to follow the instructions and make their own unique piece. When you're finished, you'll have a great spring sweater to wear!
5. Sand Dune Sweater By Grace Forthefrills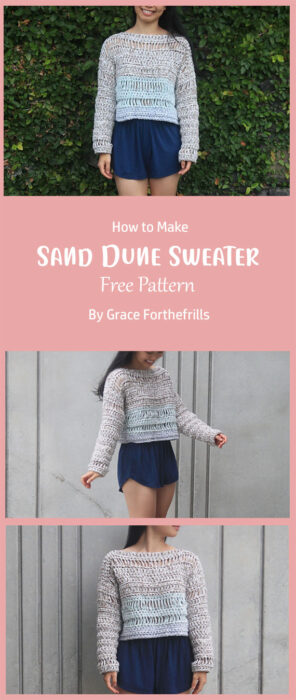 It's very easy to make and it looks so pretty. It's perfect for summer time. This is a great sweater to wear on a sunny day when you want to look stylish without having to put too much effort into it. You could also pair this up with a short and some wedges or sandals to dress it up a bit more if you feel like doing so or if you want to go for an evening look with your friends or family members.