Pretty Daffodils for Spring Free Crochet Pattern Ideas – Spring is here, and it's time to start thinking about what you're going to do with your free time. Daffodils are a beautiful spring flower that bloom in the early spring. They are also very easy to crochet, making them a great project for beginners. You can use them as decorations in your home or make them into a nice little gift for a friend. This free pattern ideas will show you how to crochet daffodil flowers.
1. Crochet Daffodil Flower Applique – Free Pattern By Raffaella of Raffamusa Designs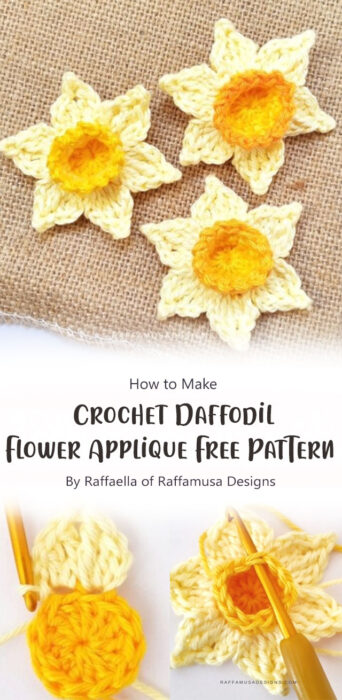 This Crochet Daffodil Flower Applique is a beautiful flower that can be used for decoration on many crochet projects. The pattern is easy to follow and you do not need to be an expert in crochet to complete it. You can use this pattern to make beautiful flowers for your home décor, clothing or other accessories.
2. Lily Sugar'n Cream Daffodil Crochet Bouquet By Yarnspirations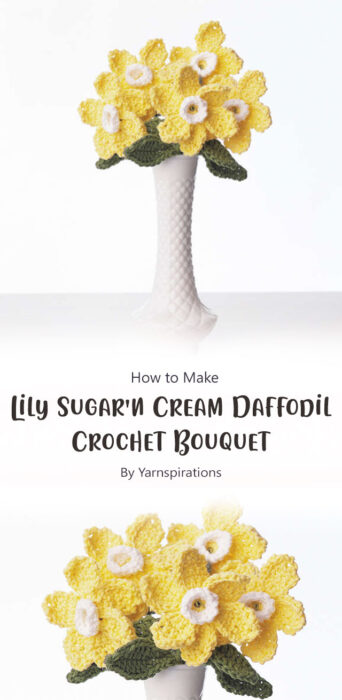 If you love flowers, then this is the pattern for you. These flowers are perfect for spring and summer, or even for Valentine's Day! You can use them as ornaments on your Christmas tree, or just make them to decorate your home.
3. Crochet Daffodil Pattern Free (Easter & ST David's Flowers) By hookedonpatterns. com
The Crochet Daffodil Pattern Free (Easter & ST David's Flowers) By hookedonpatterns. com is a simple and elegant design that will look great on any table for Easter or St David's Day celebrations. If you haven't tried crochet before but want to give it a go then this would be a good project to start.
4. Free Crochet Daffodil Pattern By gathered. how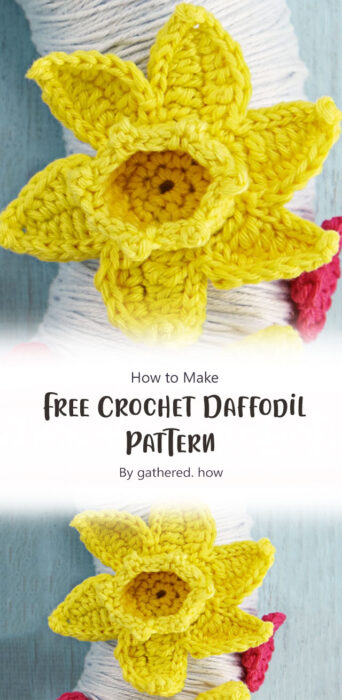 These flowers are very easy to make, so they're perfect for beginners. If you have never crocheted before, don't worry! gathered. how will walk you through each step of the way.
5. Daffodils By planetjune. com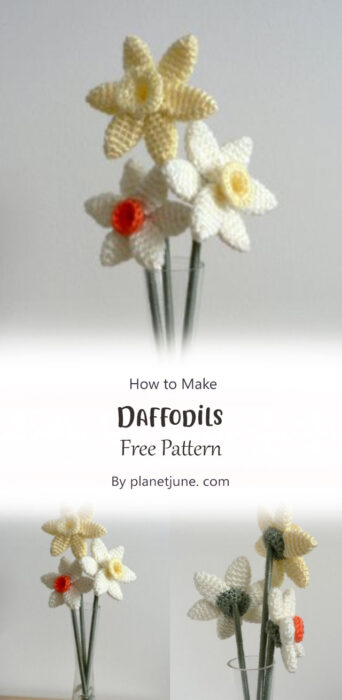 A lovely crochet daffodil to add some springtime cheer to your home. Here is crochet pattern for daffodils by planetjune. com. This pattern works up quickly and easily.