Lovely Single Strap Top/One Shoulder Top Free Crochet Pattern and Tutorial Ideas – Are you looking for a new summer crochet pattern? You can not find something better than this. This free crochet pattern comes with step by step instruction, so it is easy to make even if you have never made anything by hand before.
1. How To Crochet A Single Strap Top – Pattern & Tutorial DIY By TCDDIY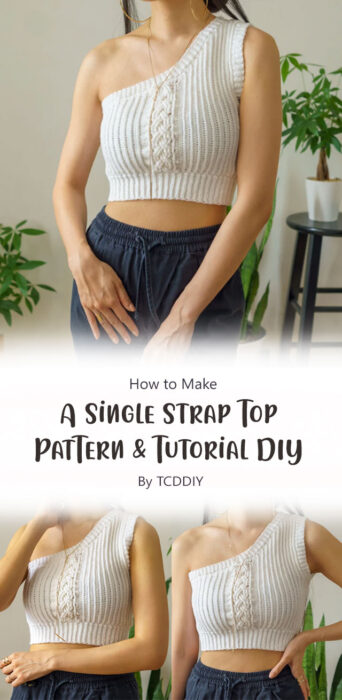 Do you like crochet tops? If yes, you should definitely try this one! It's really easy to make, and the result is gorgeous. The Single Strap Top is the perfect summer project for anyone who wants to learn how to crochet. It's stylish, functional, and really comfy!
2. Easy One Shoulder Ruffle Top Free Crochet Pattern By jennyandteddy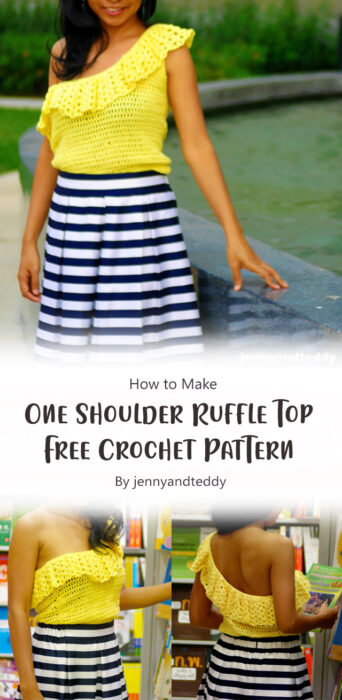 You can make this easy one shoulder ruffle top free crochet pattern By jennyandteddy with step by step instruction. This design is beautiful, so let's make it!
3. How to Crochet a Single Strap Top By TCDDIY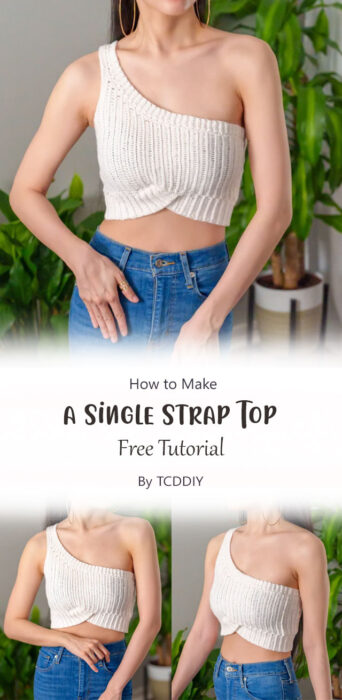 This is a crochet pattern for a simple and easy to make top with one strap. It's also a fun project for those more experienced crafters that just want something quick and easy to make!