Amazing Christmas Coaster Free Crochet Pattern Ideas – The holidays are the perfect time to craft and make memories with family and friends. If you're looking for a fun project that will bring a little cheer to your home, try making these adorable Christmas coasters! They're quick, easy and so much fun!
1. Crochet Snowman Coasters By Cheryl of crochet365knittoo. com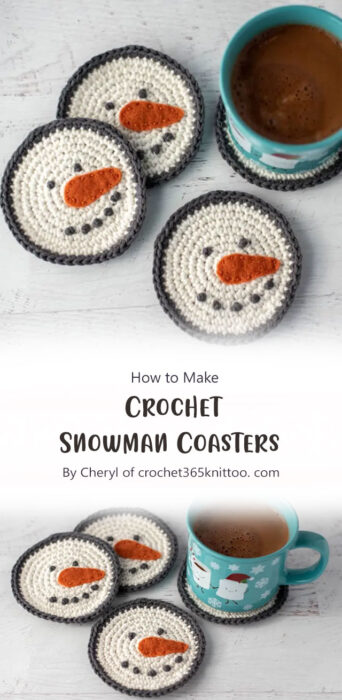 These crochet snowman coasters are so cute, you'll want to keep them out all year long! They're great for the holiday season, but they're also a great way to add some winter cheer to your home. If you're looking for an easy crochet project that's quick and fun, this is it!
2. Christmas Penguin Coaster By Zoya Dimitrova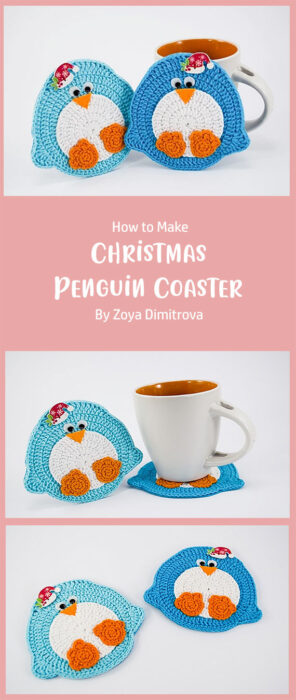 These Christmas Penguin Coaster are a fun, easy crochet project that makes the perfect gift for Christmas or any other time of year.
3. Crochet Christmas Coasters By Sarah of repeat after me
These coaster is a great way to embrace the holiday spirit. It's easy to make, and the instructions are clear. You can use any color of yarn that you like and make it as big or small as you want.
4. How to Crochet A Christmas Tree Coaster By Fiona of cosyrosieuk
A Christmas Tree Coaster By Fiona of cosyrosieuk. These coasters are a quick and easy project that will make any home feel warm and inviting. They are perfect for using as holiday decor or as a gift for someone special.
5. Crochet Christmas Coaster – Free Pattern By jototheworld. com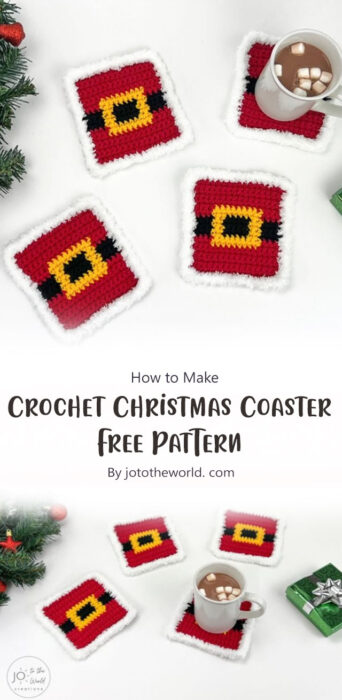 This is a free pattern for a crochet Christmas coaster. This pattern is by jototheworld.com and can be found at this link: