Best and Lovely Cactus Coaster Free Crochet Pattern Ideas – You're going to love this pattern! It's fun to make, and it's even more fun to use. This is a great gift for anyone who loves cacti, or just wants a nice coaster for their coffee table. It's also a great way to use up some of those scraps of yarn that you've been saving for something special. Let's get started!
1. Crochet Cactus Coasters By Ashleigh Kiser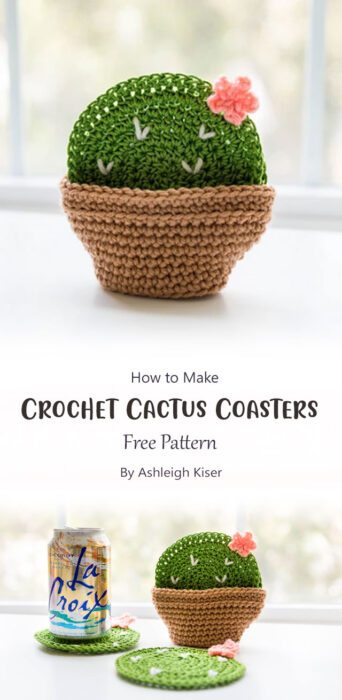 This is a fun project that you can make with your kids. You will love the bright colorful yarn and how easy it is to create these cute coasters. It's so simple, you'll want to make them for everyone you know!
2. Crochet Cactus Coasters – Free Crochet Pattern By Beth of whistleandivy. com
Crochet Cactus Coasters By Beth of whistleandivy. com. It's perfect for an afternoon of relaxation, and it will make your home look so much more interesting. These coasters are also great for birthday presents, housewarming gifts, or just because!
3. Quick Crochet Cactus Coasters By Ashley of Cactus & Lace Designs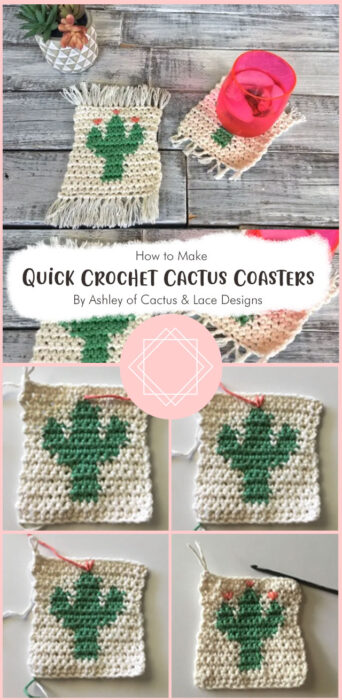 If you love the desert and are looking for a crochet pattern that's easy to whip up, this cactus coaster is perfect for you! This coaster is a great way to practice your crochet skills and get used to working with yarn and a hook. It also makes a great gift!
4. The Free Cactus Coaster Quartet Patterns By divinedebris. com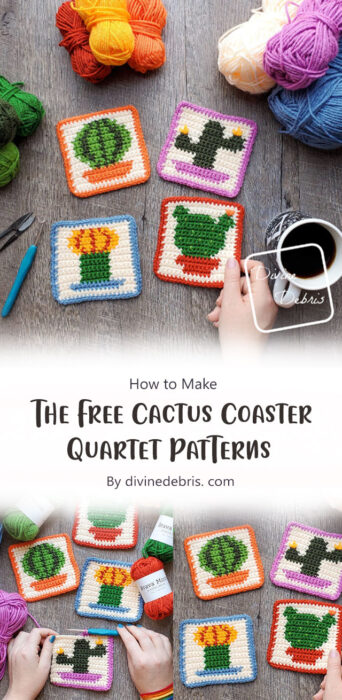 These four cactus coasters are a great way to brighten up your home, and they're also a super-easy project for all level. These are great as gifts or party favors, or just because they're cute and fun!
5. Tapestry Crochet Cactus Coasters: Free Crochet Pattern By Claire Goodale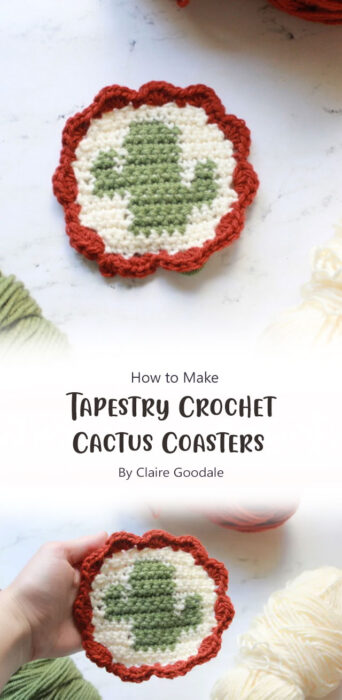 This is a Tapestry Crochet Cactus Coasters By Claire Goodale. This is a very easy pattern to make and it will make a great addition to your home decor. If you are interested in making this coaster then follow the link below for the free pattern.
6. Happy Cactus Coaster Crochet Pattern By MONIKA MROZKOVA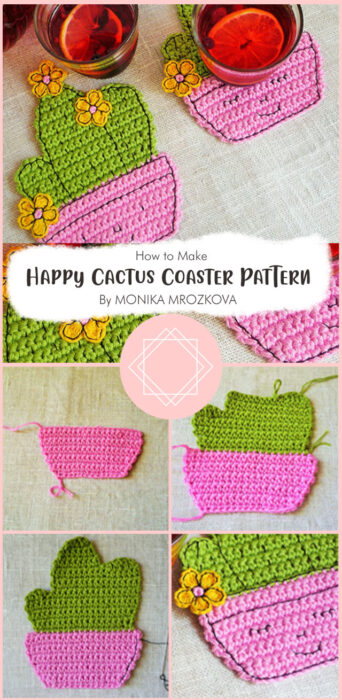 This pattern is for those of you who love to crochet and have fun with your friends. Its very easy and simple pattern that you can easily follow. It also comes with step-by-step pictures so you can clearly see what to do next. Happy crocheting!