Little Seagull Free Amigurumi Pattern Ideas (Part 2) – So far we have been able to share with you some of the most amazing amigurumi patterns out there. They are all so cute and easy to make! If you are looking for something new and creative to do, why don't you start with these patterns? We have a few free amigurumi patterns for you today! This is part two of our series on how to make Amigurumi Seagull Part 1. In this post, we will show you the rest of the little seagulls that we have prepared for you. All of them are so pretty, aren't they? Let's get started then!
1. Gulliver the Seagull: Free Crochet Plushie Pattern By Shehla of The Blue Elephants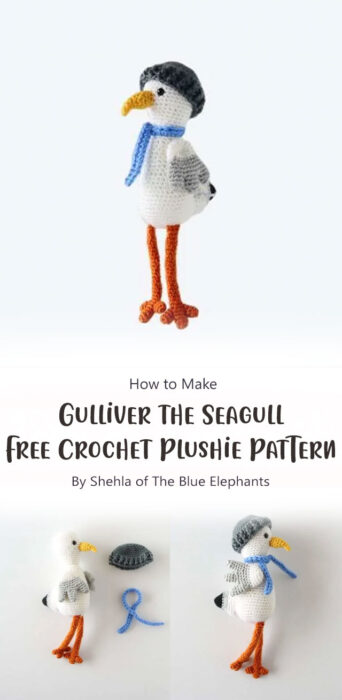 This is a very easy pattern that is suitable for all level. This little seagull will make a great addition to any room. This pattern is available for free bellow here:
2. Amigurumi Seagull Calypso Free Pattern By freeamigurumipatterns
Calypso is a fun and easy pattern to make, with clear instructions. He's a great project for all crocheters, also for an excellent intermediate pattern for those who have some experience but are looking for something a little easier than our other designs.
3. Seagull Birb Amigurumi By Club Crochet
Amigurumi Seagull is a simple pattern, easy to follow and it's also cute. So, let's make it!