How to Create the Perfect Pincushion Free Crochet Pattern Ideas – If you're an avid crochet enthusiast, you know how essential pincushions are for keeping your pins and needles organized while working on your projects. Instead of settling for generic store-bought options, why not create your own perfect pincushion? In this article, you'll find an idea on how to make a pincushion with a free crochet pattern, providing you with creative ideas and tips to make it truly unique.
1. Amigurumi Turtle Pin Cuschion – Free Crochet Pattern By carmencrochet. com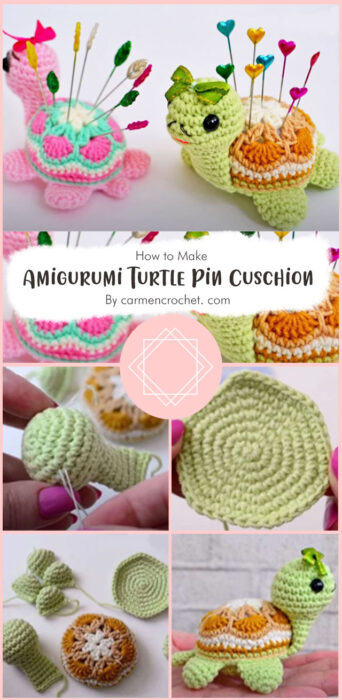 The Amigurumi Turtle Pin Cushion is more than just a functional tool, it also enhances your crafting experience. This cute design brings a sense of joy and creativity to your workspace, making every crafting session a delightful adventure. Whether you're a seasoned crochet artist or just starting your amigurumi journey, this pin cushion is a must-have addition to your collection.
2. Penelope the Pin Cushion: Octopus Crochet Pattern By Ashlea of hearthookhome. com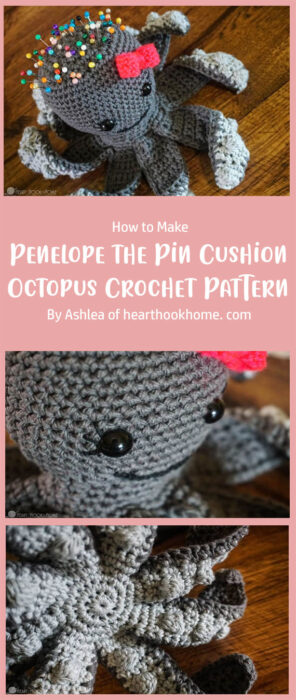 Penelope the Pin Cushion is a charming crochet project that combines functionality with cuteness. This octopus-inspired pin cushion not only keeps your pins and needles organized, but it also doubles as a delightful decorative piece for your crafting space.
3. Macaron Pin Cushion – Free Pattern By lillabjorncrochet. com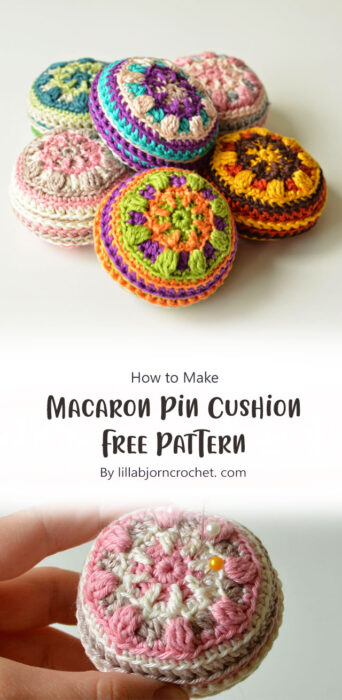 Macaron pin cushions are not only practical but also a delightful addition to your sewing collection. With their charming design and easy crochet pattern, you can create a personalized pin cushion that reflects your unique style. Whether you keep it for yourself or gift it to a fellow crafter, the macaron pin cushion is sure to bring joy to any sewing project.
4. Free Cupcake Pin Cushion Crochet Pattern By hookedonpatterns. com
The Cupcake Pin Cushion is a whimsical and functional creation that brings a touch of sweetness to your crafting space. Hookedonpatterns.com provide you with a free crochet pattern for the Cupcake Pin Cushion. Follow the step-by-step instructions to create your very own sweet masterpiece.
5. Crochet Cactus Pincushion – Free Crochet Pattern By whistleandivy. com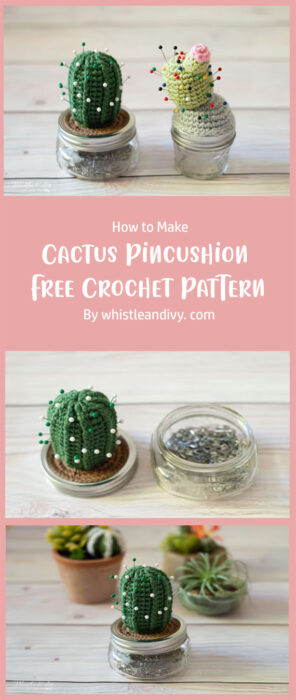 Cactus Pincushionn is a delightful and practical addition to any crochet enthusiast's collection. By following the pattern instructions and adding your personal touch, you'll create a whimsical cactus pincushion that is both functional and visually appealing. Remember to enjoy the process, and don't be afraid to let your creativity shine.