Best Amigurumi Dumpling Kitty Free Pattern Ideas – Do you love creating handmade toys that bring joy to both children and adults alike? If so, you're in for a treat! In this article, we present to you the best amigurumi dumpling kitty free pattern ideas that will make your heart melt and your crochet hook eager to get started. Get ready to dive into the world of cuteness overload and discover the most delightful amigurumi patterns available. Let's begin!
Dumpling Kitty By Sarah Sloyer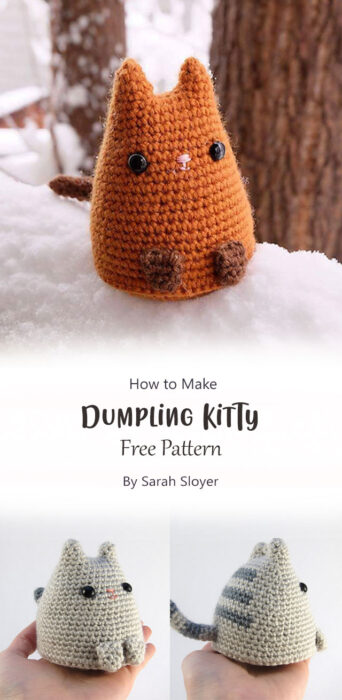 One of the classic and highly popular choices for creating a cute dumpling-shaped kitty is the Dumpling Kitty pattern by Sarah Sloyer. This pattern is available for free on Ravelry and includes detailed instructions to guide you through the process. With this pattern, you'll be able to crochet an adorable dumpling-shaped kitty with ease. Enjoy crafting!