Pretty and Stylish Dress Free Crochet Pattern and Tutorial Ideas – Crochet dresses offer a unique and elegant look. So, if you're looking to create beautiful dresses with your crochet skills, you've come to the right place. In this article, we will provide you with some ideas to help you create stunning crochet dresses that will make you stand out from the crowd. Whether you're attending a special occasion, planning a beach getaway, or simply want to elevate your everyday style, a crochet dress can be the perfect choice.
1. Summer Scallop Crochet Dress – Free Pattern + Video Tutorial By Grace of FOR THE FRILLS
Summer is the perfect time to showcase your fashion-forward style while staying comfortable in the heat. If you're looking for a trendy and elegant outfit to wear during the warm season, the Summer Scallop Crochet Dress by Grace is an excellent choice. This free pattern and video tutorial will guide you step by step, so you can crochet your very own stunning dress. Get ready to embrace your creativity and make a fashion statement with this fabulous project.
2. Red Heart Shore Thing Dress, XS/S By Yarnspirations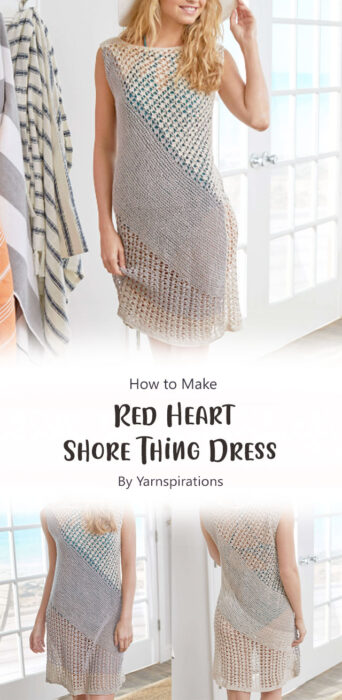 Crocheting the red heart shore thing dress is an exciting project that allows you to showcase your crochet skills and create a stunning garment. With its beautiful design and versatile style, this dress is sure to become a wardrobe favorite.
3. Free Crochet Dress Pattern – All Buttoned Up Dress By Fiona Field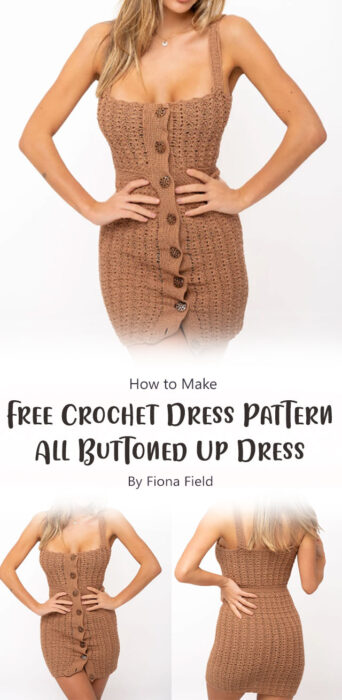 The All Buttoned Up Dress by Fiona Field is a crochet masterpiece that combines style and versatility. Whether you're a beginner or an experienced crocheter, this pattern offers an exciting challenge while allowing ample room for personalization. With its unique buttoned design, this dress showcases the elegant details and craftsmanship that make crochet such a captivating art form.
4. Audrey Crochet Dress – Free Pattern By Grace of FOR THE FRILLS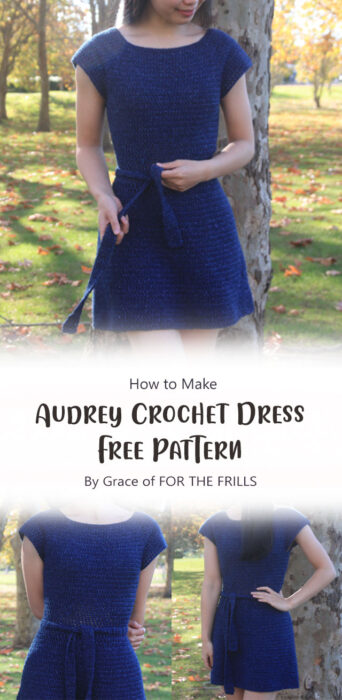 Discover the timeless charm of the Audrey Crochet Dress, a delightful creation by the talented Grace. This pattern providing you with a step-by-step guide to bring this dress to life. So, grab your crochet hooks and get ready to embark on a captivating journey of creativity.
5. White Hippie Boho Mini Dress Free Crochet Pattern By jennyandteddy. com
Crocheting your own Hippie Boho Mini Dress is a fantastic way to express your creativity and stay fashionable during the summer months. With the free pattern provided by jennyandteddy. com, you have all the resources you need to embark on this exciting crochet project. Get your crochet hooks ready and enjoy the process of bringing this stunning dress to life.
6. Easy Crochet Dress Tutorial + Free Pattern By LALA PÉREZ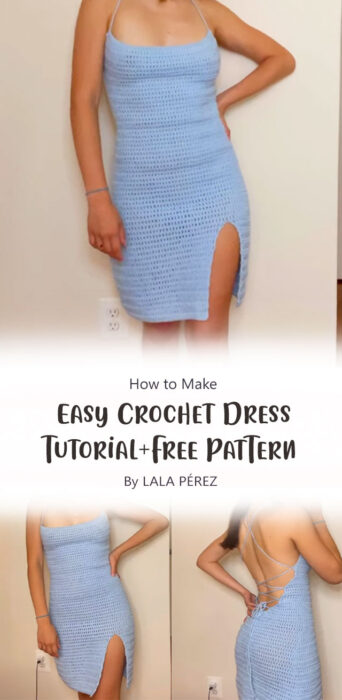 This is an easy crochet dress tutorial and free pattern by LALA PÉREZ. By following the step-by-step guide provided in this tutorial, you'll be well-equipped to embark on your crochet journey and create a dress that will capture hearts and turn heads. Unleash your creativity, and let the dress become a stunning addition to your wardrobe.
7. How To Crochet A Simple Round Dress By AC Crochets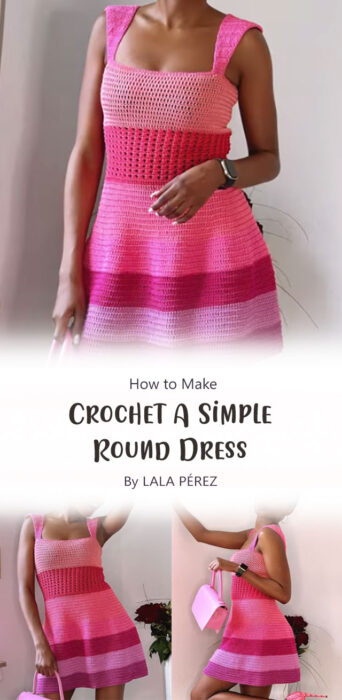 Crocheting a simple round dress allows you to express your personal style and create a garment that is truly one-of-a-kind. By following the crochet pattern provided by AC Crochets, you'll be able to crochet a beautiful round dress that you can be proud of. Enjoy the process and have fun experimenting with different variations and customization options.