Let's Make the Incredible Pan Protectors: Free Crochet Pattern Ideas (Part 2) – The second part of the series "pan protectors" is ready. This time we will learn how to make a colorful pan protector with a beautiful pattern. These pattern is easy and fast, you will have your own crocheted pan protectors in no time!
1. Yoyo Pan Protectors By Lisa Hounshell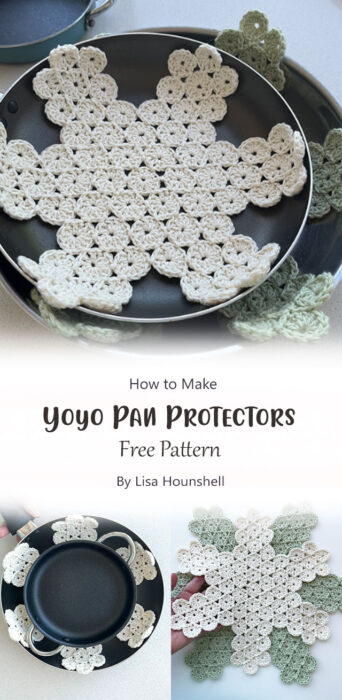 The first one is a pretty one. This is a great way to protect your frying pans from scratches and scrapes. These are easy to make and look really amazing!
2. Free Tunisian Crochet Pan Protectors Pattern By Nicole Riley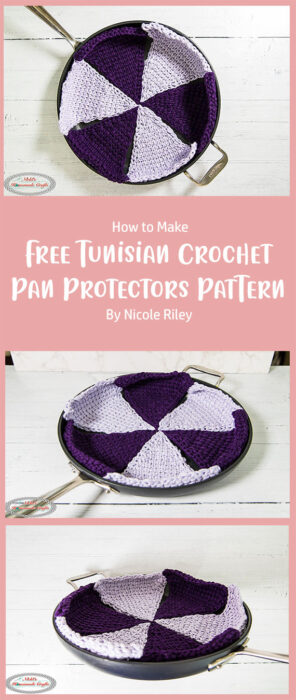 Nicole Riley will show you how to make a tunisian crochet pan protectors. This design is very easy and fast to make. You can make it in any color combination you like.
3. Fried Egg Pan Protectors By thecrafterlife. com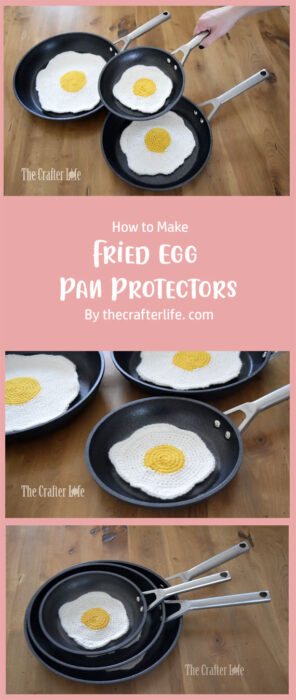 Fried Egg Pan Protectors are a crochet pattern designed by The Crafter's Life. This is a very useful and handy item that can be made in any color you like, and it will look amazing on your kitchen!
4. Hexagon Pan Protectors By Raffaella Tassoni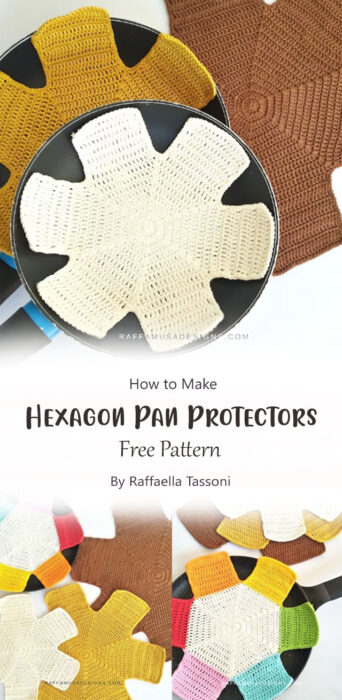 Use a crochet hook and yarn to make this hexagon pan protectors. They're great for keeping your pan from scratches, but they can also be used as a trivet.