Best Owl Bag Free Crochet Pattern Ideas – Owls have captured the imagination of crafters worldwide, and their adorable and wise demeanor makes them a perfect motif for creating unique and eye-catching bags. We have scoured the web to curate a selection of the finest free crochet patterns available. Whether you're a seasoned crocheter or a beginner looking to embark on a creative adventure, we've got something special for everyone. Let's dive into the world of owl bag crochet patterns!
1. Owl Candy Bag – Free Valentine's Day Crochet Pattern By StringyDingDing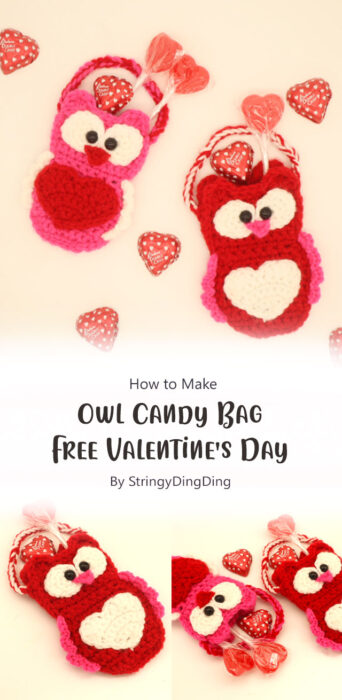 Valentine's Day is a delightful occasion to show your love and appreciation for friends and family. Handmade gifts carry a special touch, and crochet enthusiasts will find joy in creating a charming and unique Owl Candy Bag. In this free pattern, we will explore the step-by-step process of making this adorable owl candy bag crochet pattern provided by StringyDingDing. So, let's grab our yarn and crochet hooks and get started on this lovely project!
2. Scrappy Owl Bag – Free Crochet Pattern By hookedbykati. com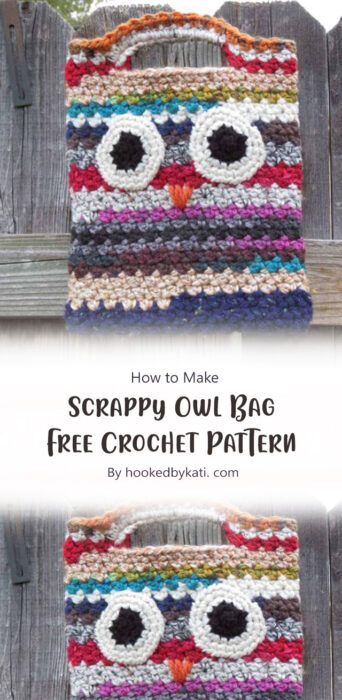 The Scrappy Owl Bag pattern by hookedbykati.com is a delightful and inspiring crochet project that allows you to express your creativity and love for owls. With its easy-to-follow instructions, you'll embark on a amazing journey filled with color, texture, and joy. So, gather your yarn, pick up your hook, and let your imagination take flight as you crochet your very own Scrappy Owl Bag.