Easy Pocket Tissue Cozy Free Crochet Pattern Ideas – Crocheting is a wonderful and creative craft that allows you to make a wide variety of items. One such delightful project is creating pocket tissue cozies. These charming and practical cozies are perfect for keeping your pocket tissues clean and stylish. In this article, we'll explore some easy pocket tissue cozy crochet pattern ideas that you can try at home. Whether you're a beginner or an experienced crocheter, there's something for everyone to enjoy.
1. Travel Tissue Case Crochet Pattern & Tutorial By Jayda InStitches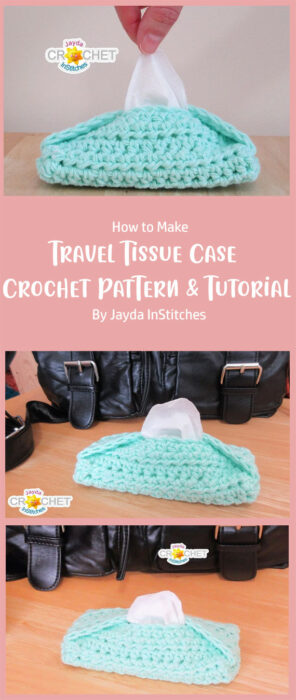 Get ready to embark on a creative journey with Jayda InStitches' travel tissue case crochet tutorial. Let your imagination and crochet hook guide you as you bring this charming project to life. Happy crocheting!
2. Tissue Pouch By Crochet Cloudberry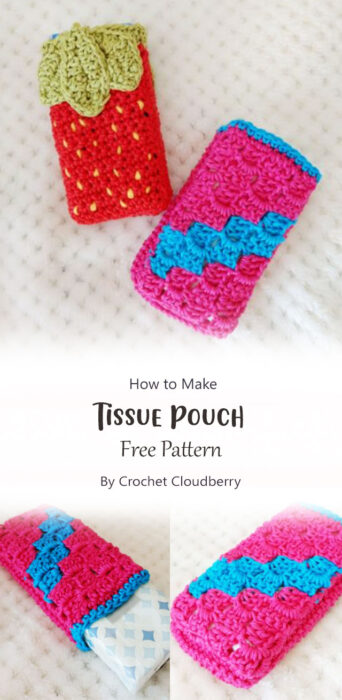 If you're a crochet enthusiast looking to add a touch of charm and functionality to your daily life, creating a Crochet Tissue Pouch is the perfect project for you. In this step-by-step guide, Crochet Cloudberry will walk you through the process of making your very own Crochet Tissue Pouch.
3. Free Crochet Pattern: Birb Tissue Pouch By momorave. com
The Free Crochet Pattern for the Birb Tissue Pouch by momorave.com is an engaging and delightful project for crochet enthusiasts. With this detailed instructions, you can easily create your very own charming Birb Pouch. Whether you want to add a touch of cuteness to your living space or surprise a loved one with a thoughtful gift, this pattern is a perfect choice.
4. Tunisian Tissue Pack Cozy By vickiehowell. com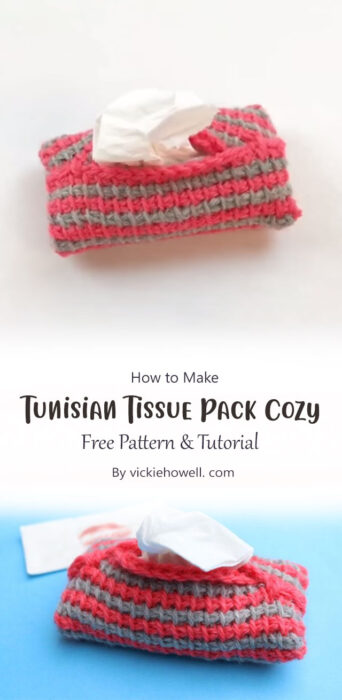 Embrace the art of Tunisian crochet, and discover the joy of crafting an accessory that's not only fashionable but also functional, leaving you prepared for whatever the day may bring. Let the Tunisian Tissue Pack Cozy by vickiehowell.com be your delightful companion, embodying the artistry of Tunisian crochet and the essence of practicality. Happy crafting!
5. Free Pattern – Pocket Tissue Cosy By lullabylodge. com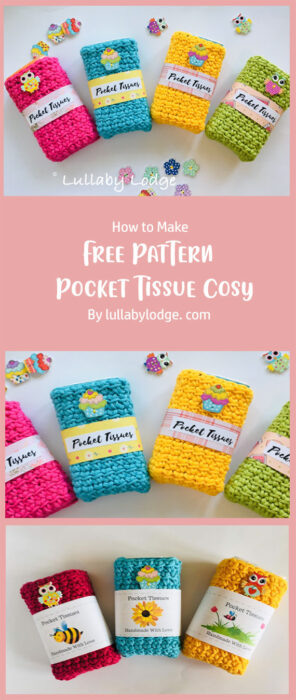 The pocket tissue cosy by lullabylodge.com offers a wonderful solution to a common everyday problem. With its stylish appearance, protective functionality, and easy accessibility, it is a must-have accessory for anyone on the go. Whether you're a crafting enthusiast or simply someone who appreciates practicality, this free pattern allows you to create a personalized pocket tissue cosy that adds convenience and style to your daily life. Get creative, have fun crafting, and experience the joy!