Cutie Frog Free Amigurumi Pattern Ideas (Part 3) – Frogs have a unique charm that appeals to both children and adults. Their big eyes, cheerful smiles, and bouncy nature make them perfect candidates for amigurumi creations. Crocheting amigurumi frogs is an exciting and rewarding experience that allows you to explore your creativity and create charming characters that bring joy to others. So, gather your crochet hooks and colorful yarn, and embark on a whimsical journey to create adorable cutie frogs!
1. Pride Frog By Amy Gaines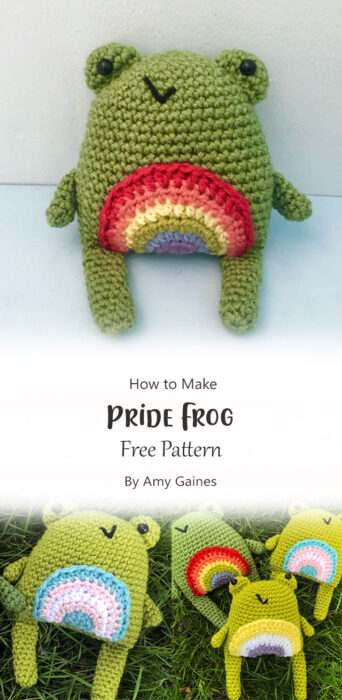 Crocheting amigurumi is an enjoyable and creative craft that allows you to create adorable stuffed animals and characters. In this free pattern, we will explore the delightful world of crochet amigurumi and take a closer look at the captivating "Pride Frog" pattern designed by the talented Amy Gaines.
2. Frog Amigurumi Free Crochet Pattern By Jillian Hewitt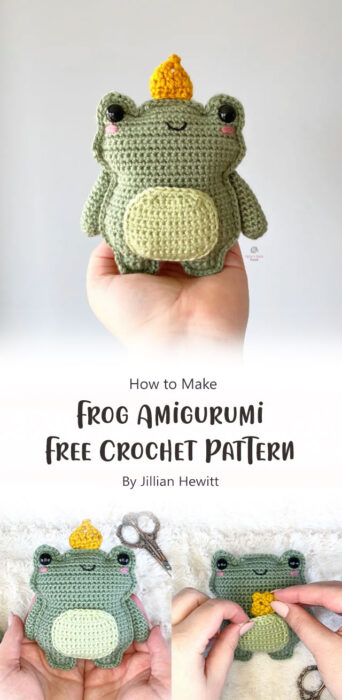 In this free crochet pattern, we'll be diving into the delightful realm of frog amigurumi. Created by the talented Jillian Hewitt, this pattern will guide you through the step-by-step process of crafting your very own amigurumi frog. Get your crochet hooks ready, and let's jump into the fun!
3. Free No-Sew Mini Frog Crochet Pattern By stitchingwithsab. com
At StitchingWithSab.com, we believe in making crochet accessible and enjoyable for everyone. This free no-sew mini frog crochet pattern is perfect for beginners and experienced crafters alike. With easy-to-follow instructions and a touch of creativity, you'll have a charming little froggy friend hopping off your hook in no time.
4. Mia the Frog – A Free Crochet Pattern By Stephanie of graceandyarn. com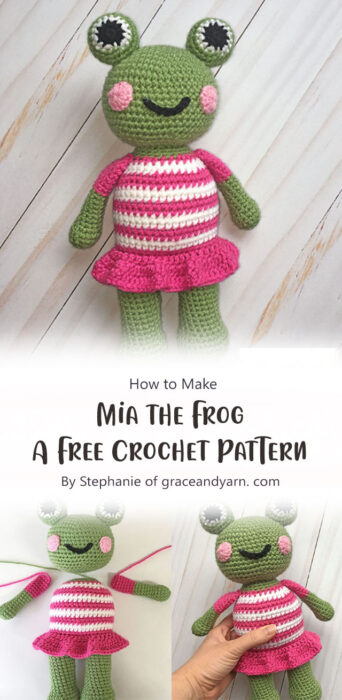 Crocheting Mia the Frog is a delightful journey that allows crafters to channel their creativity and bring a little piece of magic to life. The pattern is accompanied by clear, step-by-step instructions, guiding crocheters through the process with ease.
5. Frankie the Frog – Free Crochet Pattern By Nicole Chase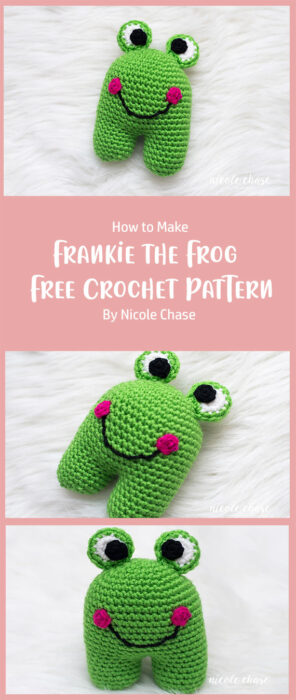 Frankie the Frog stands out as a beloved and free pattern designed by the talented Nicole Chase. In this free pattern, we will delve into the world of Frankie the Frog and brings to life this charming frog character that is perfect for gifting, decorating, or simply adding a touch of whimsy to your crochet collection. Let's discover the magic of this amigurumi frog and how you can create your very own Frankie!