Mini Winter Hats Free Pattern Ideas – Mini Winter Hat Pattern Ideas are handcraft patterns. Mini hats made with your choice of yarn for knitting or crochet. This pattern is great to make a hat with any assortment of colors that fits your event, holiday time….
1. DIY Crocheted Beanie Ornament By createwithjenn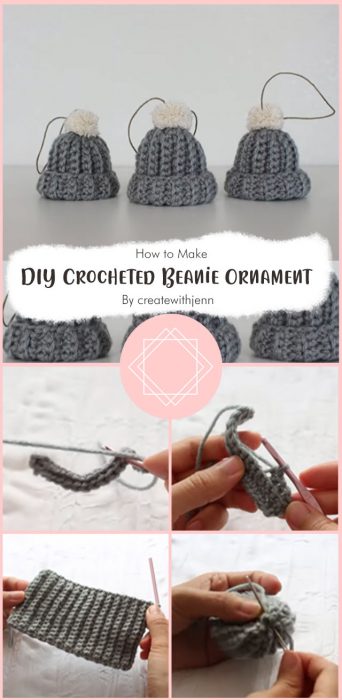 This crafty craft is a darling addition to any Christmas tree! A perfect project for kids, this beanie ornament is simple enough for beginners to make in a snap.
2. How To Make A Mini Winter Hat Christmas Ornament By homestead- acres. com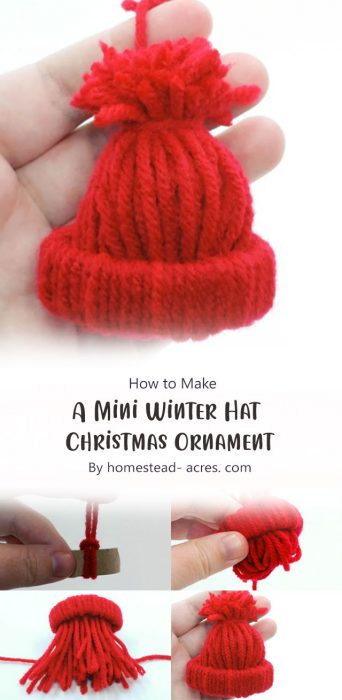 Everyone wants to create cute decorations for the trees in their house this holiday, but finding the perfect ones are never easy. The ornaments can cost a fortune! You can make your own Christmas ornaments one afternoon with supplies you already have in your home. If you don't have them already, they are easy to find at any craft store.
3. Mini Winter Crochet Hats By Sarah of repeat after me
These cute little mini hats are so quick and fun to make.
4. Mini Yarn Hats Ornaments – DIY Christmas Ornaments By Easy Peasy and Fun
Are you looking for decorative, realistic looking hats to hang on your Christmas tree that are not plastic? Well then, this is the item for you! Easy Peasy and Fun has created these adorable Mini Yarn Hats Ornaments that are the best around.