5 Best Macrame Mirror Free Tutorial Ideas – Welcome to the collection of the five best macrame mirror free tutorial ideas from around the web. Really hope you will enjoy reading and making these ideas. It is an interesting and fun craft that.
1. DIY Macrame Mirror Step by Step By Rox Shana
The macrame design is perfect for beginners or anyone that wants to take their DIY skills to the next level. Find out how to create your own macrame wall mirror with this detailed tutorial by Rox Shana.
2. DIY Macrame Mirror By Trini ID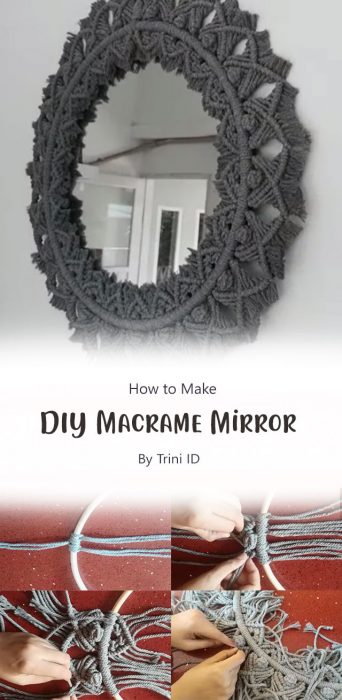 The DIY Macrame Mirror By Trini ID is a very convenient product as it makes for a fun and easy diy project as well as an item that looks incredibly stylish . The Macrame Mirror features a classy Macrame pattern and design, which makes it so unique and ideal for those who want to stand out from the rest.
3. Macrame Mirror Making-Mandala Model By Pinarus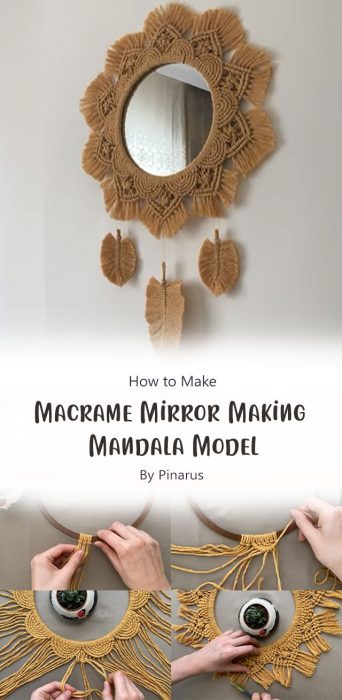 This handmade macrame mirror will give the space a unique texture and design that you will be proud to display. Great for decorating, these mirrors are the perfect addition to any home.
4. DIY Macrame Mandala Wall Hanging for Beginners By Rox Shana
This macrame wall hanging is great for beginner crafters who enjoy a little DIY project. This DIY macrame wall hanging will look great on your wall and provides a bright color.
5. Macrame Mirror Tutorial DIY Handmade By Macramé Lady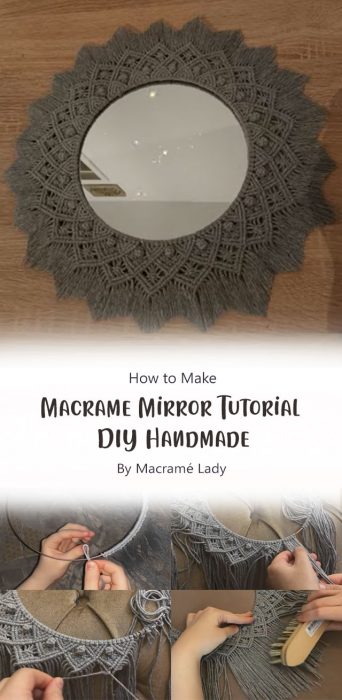 DIY macrame mirror tutorial – you can make this pretty macrame hanging mirror yourself.Very love working with macrame knots. They are so full of life and very interesting to make.