Beautiful Succulent Free Crochet Ideas – This post is a collection of pattern that will help you obtain this end result. Hope is that you find these pattern easy enough to follow along with without too much trouble.
1. Desktop Succulent By Rebecca of Yarn + Chai
This beautiful Crochet Succulent pattern is one of the best patterns. It's so easy to make, yields stunning results and requires only basic crochet knowledge. Add something special to your home, or give as a gift!
2. Succulents Set Free Crochet Pattern By Elisa's Crochet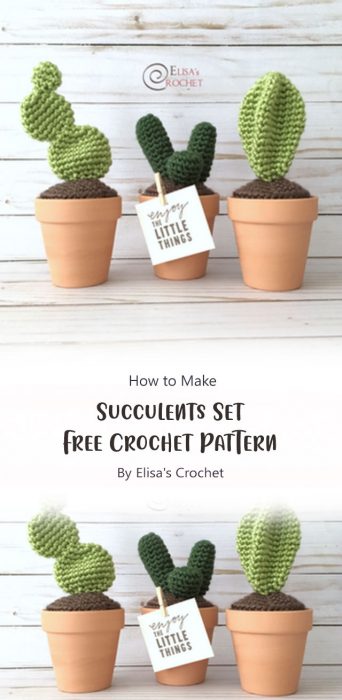 This free crochet pattern by Elisa's Crochet creates a charming succulent wreath. It's a fun way to bring a little bit of nature inside your home!
3. Lily Sugar'n Cream Crochet Succulents, Aloe Vera By Yarnspirations
Make your own adorable aloe vera and succulent plant with this Lily Sugar'n Cream Crochet kit. The instructions are easy to follow, the colors are beautiful, and your finished project is sure to delight.
4. How to Crochet Succulents By Charlie Mumford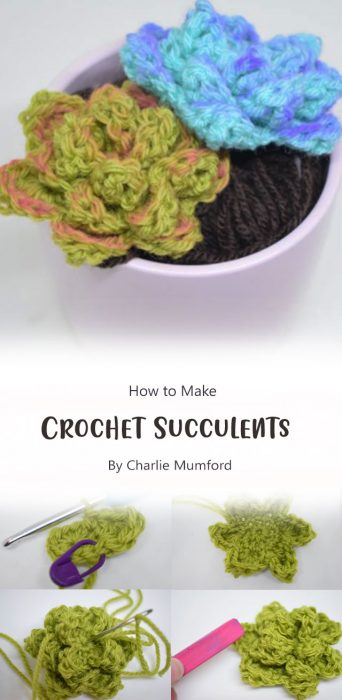 This pattern is the perfect way to learn how to crochet succulents. By following this instructions you will be able to make these stunning designs with ease, and ready for when it comes time to give them away as gifts they will be easily identifiable.
5. Crochet Succulent Free Pattern By A little love everyday
Crochet Succulent, is an easy pattern. It would be a great gift for mom or grandma to place on the table.