Pretty Mini Pocket Wall Hanging Free Crochet Pattern Ideas – Mini pocket wall hangings are a fantastic way to infuse your living spaces with charm and creativity. With the right crochet patterns, you can craft unique and captivating wall hangings that reflect your personal style and elevate your home decor. If you're ready to embark on this delightful crochet journey, try out our recommended patterns and let your imagination run wild. Happy crocheting!
1. Crochet Mini Pocket Wall Hanging By Day's Crochet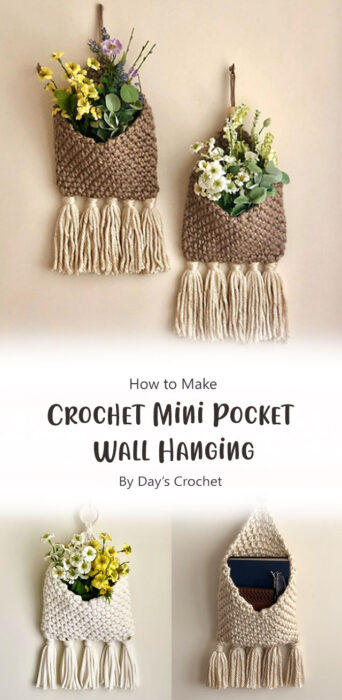 In this tutorial, we'll explore the step-by-step process of creating your own crochet mini pocket wall hanging, guided by Day's Crochet's. Whether you're an experienced crocheter or a beginner looking to explore this art form, this project is perfect for you.
2. Crochet Hanging Basket – Free Crochet Pattern Wall Pocket By carlieflo. com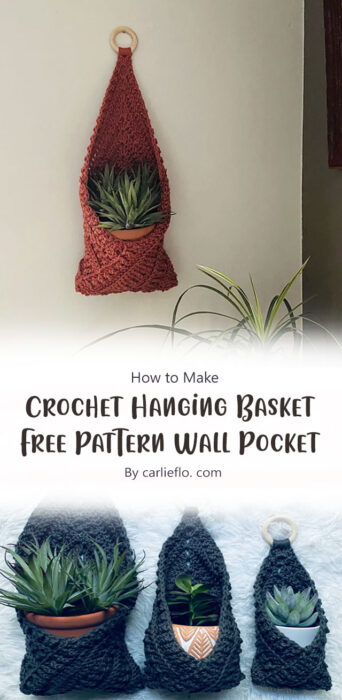 This delightful creation by CarlieFlo.com is not only beautiful but also incredibly functional. It's the perfect addition to your home decor and an excellent way to organize and display your belongings with style. Learn how to crochet a beautiful Hanging Basket Wall Pocket with this free pattern!
3. Small Hanging Pocket – Free Crochet Pattern By puntoartdesign. com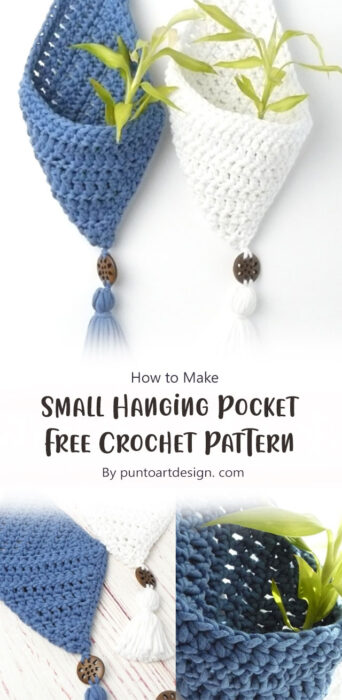 The Small Hanging Pocket crochet pattern by puntoartdesign.com offers an excellent opportunity to hone your crochet skills and create a functional and visually appealing piece. Whether you're a seasoned crafter or a beginner, this pattern is sure to provide you with a rewarding and enjoyable experience. So, grab your yarn, hook, and tools, and let your creativity flow!