Easy DIY Macrame Dreamcatcher Keychain Free Tutorial Ideas – Macrame is a versatile craft that involves knotting cords to create intricate and decorative patterns. Macrame can be used to make various items such as wall hangings, plant hangers, jewelry, and, of course, keychains! In this tutorial ideas, we will provide you with creative ideas to help you design your very own macrame dreamcatcher keychain. Whether you are a beginner or an experienced macrame enthusiast, these article will guide you through the process and empower you to create stunning keychain accessories that will catch everyone's attention.
1. Dreamcatcher Keychain By The Craft Cat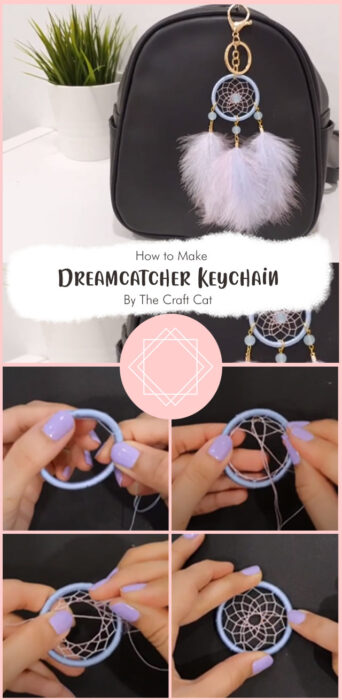 Creating a macrame dreamcatcher keychain is a delightful and fulfilling craft that allows you to express your creativity while showcasing a unique piece of art. With the step-by-step tutorial provided by The Craft Cat, you can now embark on this creative journey and craft your own stunning macrame dreamcatcher keychain. So, gather your supplies, unleash your imagination, and enjoy the process of knotting your way to a personalized accessory.
2. Macrame Keychain Tutorial: The Flower Dreamcatcher By MACRAME TITA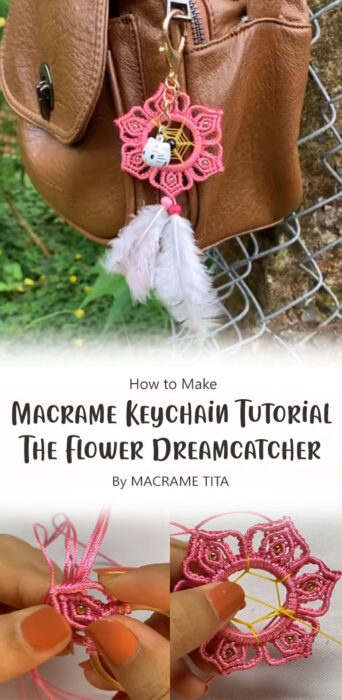 Macrame Tita will guide you through the process of creating a beautiful flower dreamcatcher macrame keychain. Follow the step-by-step instructions and discover the joy of crafting your own personalized accessory.
3. DIY Tutorial – Dream Catcher Keychain By The Craft Cat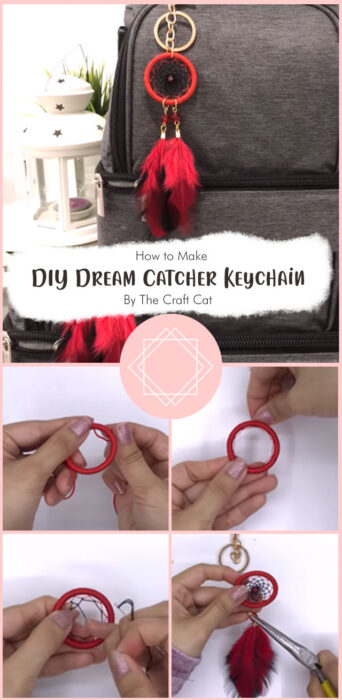 Making your own dream catcher keychain is not only a delightful way to spend your time but also allows you to express your unique style and personality through an eye-catching accessory. Let's dive in!
4. Moon and Star Dreamcatcher Keychain By The Craft Cat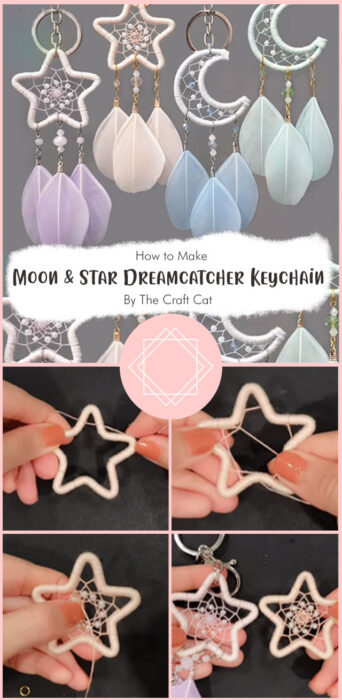 If you're someone who believes in the magic of dreams and loves to accessorize, then the Moon and Star Dreamcatcher Keychain by The Craft Cat is the perfect addition to your collection. This enchanting keychain not only keeps your keys organized but also serves as a beautiful reminder to embrace your dreams every day. So choose your favorite and make it now!