5 Cozy Mask Mates Crochet Ideas – The Series! Cozy Mask Mates are so light-weight a toddler can wear them and still have easy, unencumbered movement. But it's not just kids who like to make them; adults do too! The designs are appealing, the patterns are fun & easy to follow and once you make your own Mask Mates you'll wonder why you didn't earlier. So get a pattern!
1. Crochet Ear Saver Pattern By Sarah
Crochet Ear Saver Pattern By Sarah : This pattern is very simple and will quickly become one of your favorites to use often.
2. Mask Mates By Jennifer DiMaria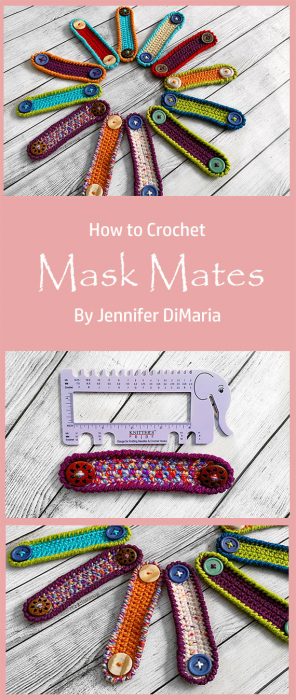 Mask Mates is the source for beautiful, handmade crochet lace masks. Each piece is made by talented designer and artist Jennifer DiMaria.
3. Mask Mates Ear Savers By Sarah Berens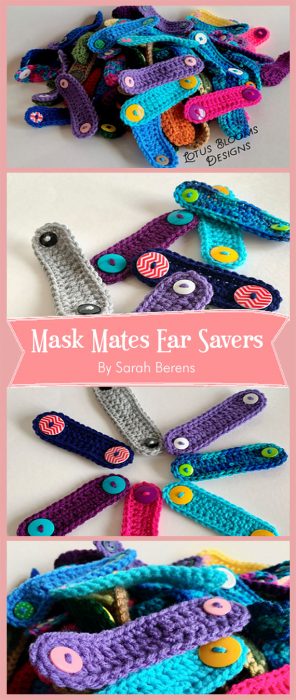 These Ear Savers are designed to be comfortable, and they look really neat! It's a simple pattern.
4. Tunisian Mask Mates / Ear Savers By Arunima Goel
Tunisian mask mates are a simple, fast and fun way to be while commuting or knitting in general.
5. Mask Mate for Ponytail By Amy Sobush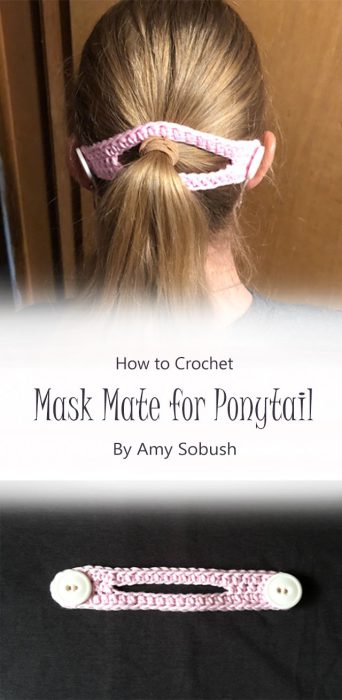 Protect Your Hair With A Ponytail Cover: Crochet hat designed to slip right over your ponytail to protect your hair while working out.