7 Lovely Crochet Heart Doily Free Pattern Ideas – These lovely Crochet Heart Doily patterns have different designs . You can crochet them with your favorite color crochet thread, crochet yarn and hook.Enjoy your creativity as well as the results of your work while you make these Lovely Crochet Heart Doily patterns.
1. Crochet Hearts Coaster By Fei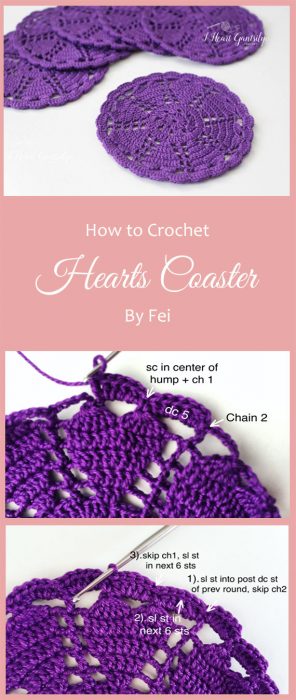 Crochet Hearts Coaster By Fei; You"ll fall in love with these little crochet hearts!
2. Heart Shaped Cloth By Tamara Kelly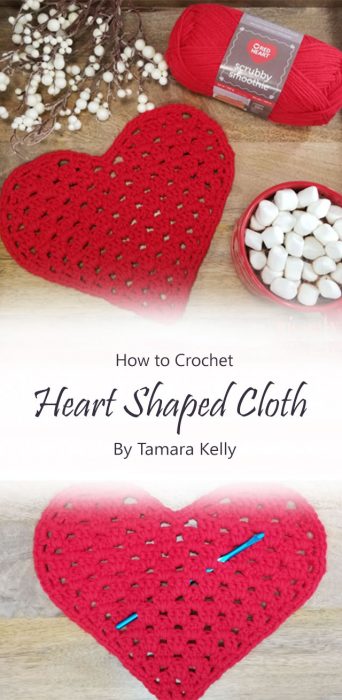 The Heart Shaped Cloth was made by Tamara Kelly. This pattern is a crochet pattern and comes with instructions, specifications, and materials.
3. EASY Crochet Heart Doily Tutorial By NotikaLand crochet and knitting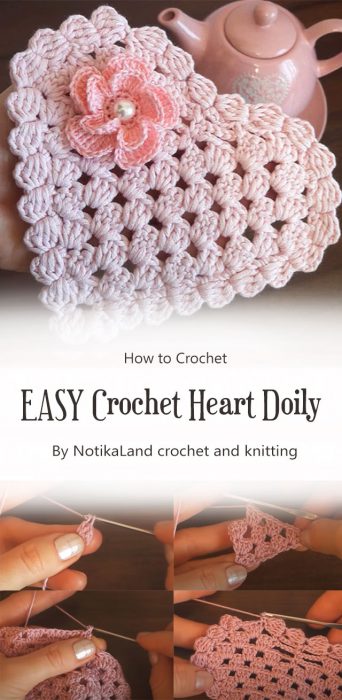 Start crocheting a lovely heart doily! This easy to follow tutorial will show you how. All you need to know is the basic crochet stitches and how to read a pattern. No experience required! Enjoy!
4. Heart Crochet By Malkova Olga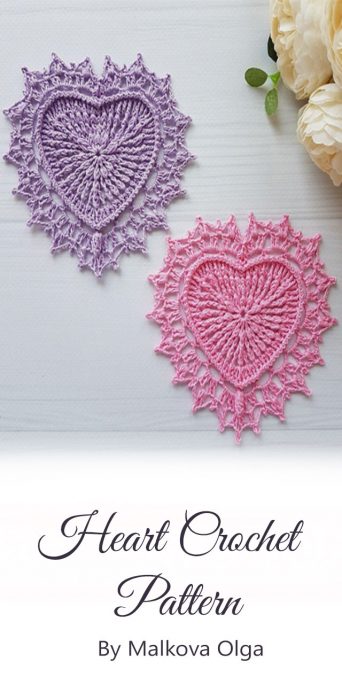 Heart crochet by Malkova Olga is will be a great guide for beginners, as it covers each project from the very fundamentals you need to know about crocheting.
5. DIY Crochet Heart Doily Free Pattern By Lana Creations
Do you love making doilies? Are you looking for a free pattern to use in your home? You're in the right place. Here is a great pattern that will help you create the free crochet heart doily.
6. Red Hearts Desire Doily By Yarnspirations
You will love the Red Hearts Desire Doily By Yarnspirations. It has a modern design with double hearts. The doily fits any home decor style and also makes a great gift idea for a special person.
7. Heart Coaster or Mini Doily By CrochetDoilies.com
Now you can crochet doilies that are easy to give away, or put on your table for decoration. This is an easy pattern for beginners that use a simple repeat form to create this pretty coaster.