Easy Macrame Pouch Bag Free Tutorial Ideas – If you want to know how to make macrame pouches, then this project is for you because it is very simple and easy to follow the instructions. You can make this pouch bag for yourself or give it as a gift to someone special.
1. Easy Macrame Mini Pouch Organizer Tutorial for Beginners By Handmade by Junesse Jani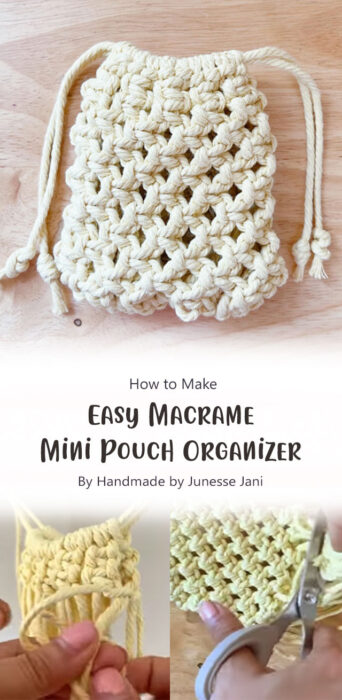 Looking for an easy to follow the instruction, amazing project and your free time? This is the tutorial for you! This is a perfect weekend project. It's very easy to make and you will be amazed by the end result!
2. DIY Tutorial Macrame Pouch Mini By Anagu Macrame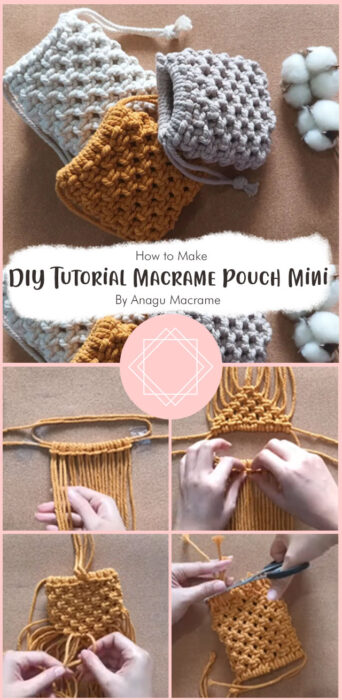 Learn how to make an easy macrame pouch bag. This is a great project for beginners and also for advance. This amazing project can be made in your free time, it's very fun and simple!
3. DIY Macrame Pouch Bag By Made in May 메이드인메이
Here is macrame pouch bag by Made in May. It is one of the best free macrame projects that you can try out. The best part about this macrame pouch bag tutorial is that it requires very little time and effort so anyone can make this pouch bag on their own without having any experience in making macrame products at all.